Tommy Knapp is the Founder of the Next Level Gaming Clubs and Esports Academies, Director of Esports Facilities at Alpha North and Director of the E2E: Esports Business Conference. He is a veteran of traditional sports, with more than a decade of experience in the NFL, MLB, NHL, and NASL. In 2017, he made the bold decision to move into the esports industry. Today, he serves as the Chief Esports Strategist for the city of Fort Lauderdale, where he acts as a leader for the youth esports community. He also joined NBA 2K content creators, Team Witness, as Manager of Investor Relations and Sponsorship and he serves as a strategist, advisor, and consultant for other cities looking to promote their local esports industries. In these roles, he aims to promote collaboration between local esports leagues to help elevate esports into a national phenomenon.
StageYou: Could you give us an introduction to yourself in the context of esports? What was the journey you took from being involved in traditional sports to leading initiatives in esports?
Tommy: I come from a traditional sports background. I was on a national championship football team at Ithaca College a number of years ago. After college, I owned a travel and tour company for nearly 15 years before I started my career in traditional professional sports. In 2006 I accepted an opportunity to work with the Miami Dolphins which kickstarted my sports career. I spent the next decade working in the NFL, the NHL with the Florida Panthers, the NASL with the Fort Lauderdale Strikers, and Major League Baseball with the Miami Marlins. My roles varied from Commercial Director to Manager of the Miami Marlins Business to Baseball program which some considered the premier business platform in professional sports at the time.
In my role with the Marlins I was always studying emerging markets and industry trends to provide content and events for members that would be both meaningful and valuable. It was then that I saw the major movement in esports. Names like Jerry Jones, Mark Cuban, Robert Kraft, Ted and Zach Leonsis, Peter Gruber, Jeff Vinik and many others started grabbing headlines with massive capital investments into the space.
I saw something happening but I wasn't sure what it was. Since I first got involved, over the past 2 years, the esports industry has grown tremendously. It's growth is akin to that of the Internet 20 years ago. Back then, people didn't know much about the internet, but then it became an integral part of our daily lives. Gaming will be integrated into our lives differently but it will be nearly as ubiquitous. Right now, there are approximately 1 billion people, playing video games all over the world.
Video games, as a medium, are over 50 years old. It was in 1972 that we saw the birth of competitive gaming with the first tournament held at Stanford. This was an era where the only way you could competitively play video games was at a LAN center or by connecting with friends in a BYOC environment. With the Internet boom in the 1990's this completely changed. Suddenly, you could play against other players anywhere in the world!
However, it was still very much unorganized. Today, we are seeing vast sums of money invested in the development of professional esports leagues. The internet boom was the tipping point that created the opportunity for a new multi-million dollar industry.
StageYou: In the past, back in 1972 at Stanford and until the Internet boom of the 1990's it was unorganized. So what's different today is that we now have organizations that have allowed gaming to evolve into a professional sport?
Tommy: Exactly! And not just allowed, but spurred that evolution by transferring much of the traditional sports modelling into the esports ecosystem. We now have franchised leagues for different titles with professional players who have topped seven figures in annual earnings. They play against each other, in these organized pro leagues and major international tournaments, to determine the best teams and gamers in the world. Even colleges and high schools are now integrating esports into their athletic programs.
Currently, I support the city of Fort Lauderdale to develop esports at the youth level. What we provide at NLG, Next Level Gaming, is an outlet for kids to play video games in a supervised setting with coaching and mentoring akin to what you'd find in soccer, basketball, and football.
The city of Fort Lauderdale is investing in esports because it's an industry that can create a positive social impact on the community. We're seeing similar initiatives in cities like Dallas, Atlanta, Los Angeles, Orlando, Seattle, and more. These cities are all attempting to attract esports businesses, which can create new jobs, reach a younger audience or demographic and foster a sense of community. Further, esports has given birth to new recreational programs for community engagements like you'd find with football, baseball, and other traditional sports. At NLG, you could say our goal is to establish and cultivate the Pop Warner (organized youth football league) or Little League (organized youth baseball) of esports.
StageYou: You've brought your expertise in coaching to schools in the city of Fort Lauderdale to introduce esports to the youth. What is the mandate of this initiative and what kind of activities are being conducted?
Tommy: To understand it better, a very good example to look at would be basketball. You and I could meet at a basketball court right now and play a game. We can do the same thing in esports, or gaming – there is a difference, as well. Esports is organized, competitive gaming, while gaming could be considered more casual. Again, the space is so nascent terminology, rules, laws…so much is still being defined. I digress. What we want to do is create something more organized, with similar structure and ideals that you'd find in traditional sports. We'll collaborate with others to create youth esports leagues. Currently such experiences are limited or non-existent at the youth level. The objective is to identify spaces, add the infrastructure and hire experienced professionals to create a quality esports experience that increases performance and includes many of the virtues that you find in traditional team sports such as teamwork, leadership, discipline, sportsmanship, integrity, etc.
Inside such spaces, you'll find gaming consoles, top end PC's, high-speed internet, and anything else required, to create a superior experience for gamers. Further, the infrastructure and outreach is necessary to provide access for all gamers including those from lower-income homes and more challenging domestic environments. We want to open gaming to everyone via scholarships and corporate partnerships. By offering everyone these tools and pathways, along with the knowledge and experience, we level the playing field and allow everyone the opportunity to enjoy the gaming experience and reach their own potential.
StageYou: Previously, you set up a facility where children were coached on esports. However, there were also breaks where they'd do a few physical activities as well. How important is physical fitness in the realm of esports?
Tommy: Currently, we run a number of different programs. There is an ongoing conversation that children might be gaming a bit too much. We listen to mom's and dad's, as well as the kids, and are always reviewing both hard research done by some of the most respected universities and educator's on the planet, as well as thought leaders who offer up their opinions and advice on the space. Personally I am smack in the middle of this conversation with two boys who are 13 & 10. Due to the vast amount of research we have done and the hundreds of conversations we have had, NLG has adopted a holistic approach to the gaming and esports space.
We layer in physical fitness activities during all of our summer camp days. This can be anything from personal trainers running the gamers through fitness stations to our introduction to Yoga class. We include this every day for 20-30 minutes. Increasing blood flow, teaching proper breathing techniques and elevating the athletes heart rate are all important for a balanced day and a healthy life. We also integrate mindfulness which is taught by a local expert in the field.
In addition to the physical component of our training, we have included an esports educational curriculum that is always evolving. Via partnerships with eye doctor's, game developers, professional teams and education specialists we introduced a curriculum consisting of a series of videos and project based material to help both kids and parents learn more about the gaming and esports industry. We do focus on traditional subjects such as reading and STEM, however, we augment this coursework by introducing gaming specific topics such as online safety, college and career opportunities, gaming addiction, gender equality and more. By adding these components into the program, the kids have fun and learn how to use technology and game more responsibly.
StageYou: You're also the director of the E2E Esports Business Conference. Could you share with us the goal of this initiative?
Tommy: The E2E Esports Business Conference, hosted as part of The Ultimate Gamer tournament, is an initiative aimed at sharing industry knowledge at a high level while also connecting professionals in the space. We bring together thought leaders, investors and experts to cover specific current events and topics affecting the esports industry. These experts range from doctors specializing in gaming health, to owners of professional orgs, to college professors, to VP's of marketing and sponsorship, to much more. Together, they discuss and share knowledge with anyone interested in being a part of this industry.
Additionally, we take things a step further by organizing panels and conferences, which focus on challenges as well as opportunities in the ecosystem. The industry is currently experiencing rapid growth and changes daily and due to its lack of maturity, it's often called the Wild Wild West. We like to share best practices from leaders outside of esports. The experience and knowledge is often transferable from one industry to the next. Furthermore, the information shared through these conversations helps give both business leaders and parents a better understanding of esports.
StageYou: When we think of traditional sports, we picture physical activities. How does esports differ? Can it qualify as a sport, under the usual matrix employed to measure sports?
Tommy: That's an interesting question. In many conversations regarding esports those people endemic to the industry typically refer to gamers as athletes. People outside of the sphere of gaming usually disagree with that term because they equate athleticism with physical prowess and don't understand the level of reflexes, agility, endurance and focus esports take. All physical qualities you'd find in traditional sports.
If you watch an individual competing in gaming, you'll see they spend a tremendous amount of time sitting down as they compete. The same is true of auto racing by the way. Some of them are as young as 15 years old, but you'll find they have impressive hand-eye coordination. And, when I say impressive, that's no joke. They are off the charts fast. The blinding speed at which they make decisions and react is called Actions Per Minute and many of them can perform 500-600 APM which equates to 10 actions per second. I always suggest that an individual, that has an uninitiated opinion about gamers being athletes, sit down next to a gamer and play for five minutes. Just five minutes. Typically the respect is immediate and understanding of the skill and physical requirements blatantly obvious.
Then, when it comes to transferring these skill sets outside the gaming world, industries requiring precision and dexterity are prime candidates. For example, in the military when flying drones, or in medicine where doctors use robots to perform surgery. It goes to show that the skills individuals gain from esports and gaming can help them cross over to other industries.
But, more directly to your question, you do need to be in peak physical condition to play traditional sports like basketball, tennis and soccer. However, in other sports like golf, bowling, curling or darts, being a physical specimen isn't a requirement. This is the case with esports as well. That is actually one of the beauties of esports, anyone can play regardless of shape, size, gender, color or age. Gaming crosses all barriers. It doesn't matter if you're a ten year-old girl who is 4'2 and weighs 70 pounds or an NFL linebacker who is 6'3, 240 pounds with a 42 inch vertical that can bench 400 pounds and run a 4.2 forty. When you sit down to compete in esports you'll be on an equal playing field. Esports is the only place where you'll find this and, based on my experience, it's liberating for everyone.
Gaming has a universal appeal and, similar to all sports today, the movement has been to find ways to optimize not just the fitness of the athlete but also the mental and psychosocial factors. It's important to us that anyone playing these games understands the importance of good health. Proper nutrition, strong mental awareness, and mindfulness are considered to be vital in traditional sports. We spend a considerable amount of focus on these aspects in esports as well. We encourage gamers to spend time on physical activities and provide them with strength and conditioning as well as aerobic exercises to increase muscle density, fast twitch reflexes and endurance. Not only does it help them stay fit, but spending some time away from a screen also helps their eyes recalibrate. The eyes are critical to a gamers success and need the same rest and recovery that any other muscle requires. We also incorporate activities such as yoga and mindfulness into our programs to improve and calm the mind state.
StageYou: Do you see an overlap between traditional sports and esports with games that focus on traditional sports? Has that created a trend of collaboration between traditional sports teams and those in esports?
Tommy: Definitely! There are a number of E, for Everyone, sports titles focused on traditional sports. FIFA, a soccer game, NBA 2K, a basketball title and Madden one of the very first to tackle the football genre, are just a few examples of popular sports games. Because of the massive audience gaming attracts and the engagement or "stickiness" it has, traditional sports teams, leagues and owners are trying to navigate the space to leverage this phenomenon.
Directly tying into the games that they play, in a traditional sense, is a priority. For example, Heat Check, which is a team in the NBA2K league, is affiliated with the Miami Heat basketball team. Here we see an instance of a traditional basketball team collaborating with a digital basketball team. However, the Miami Heat have also stepped outside of this obvious crossover into online hoops and have invested in teams that play Call of Duty, Overwatch, and League of Legends. These titles are the furthest things from basketball!
What we're witnessing is the owners of traditional sports franchises recognizing the massive opportunity in the esports industry. Many of them are taking an active role in the industry and are often taking the wheel and driving gaming and esports into new directions. Interestingly, many of the teams in the Overwatch League are owned by individuals originally from the NFL. We're witnessing a massive crossover between traditional sports and esports.
You'll also find traditional sports athletes investing their money in esports. Big names like Michael Jordan, Marshawn Lynch, Magic Johnson, A-Rod and Shaq are buying into teams and orgs as well as other segments in the space. Many of these athletes are also gamers and have a real passion for esports. In addition, because a traditional sports athletes career is often short lived, in the overall scope of their working years, esports has become a very attractive opportunity.
StageYou: It's known that there is a tremendous amount of money pouring into sponsorships with traditional sports leagues. Could you share with us why the esports industry has the potential to rival these traditional sports leagues to be a billion-dollar industry?
Tommy: I believe people still need to be educated about the industry. We are living in a time when anybody can be a gamer. Gaming is a global industry worth US$ 160 billion. Esports is a small piece of that pie. Right now it is the shiny object and the focus of the media and a lot of capital because it is new and sexy. However, it only represents approximately a billion dollars in an industry that is more than 100 times larger than that. To grasp the magnitude of the gaming industry as a whole, it is larger than television, music, and movies combined. The gaming industry is absolutely massive, and esports is the very top-level of gaming. Esports shines a light on gaming and they work hand in hand in the continued expansion of the space as a whole.
Having said that, sponsorship and media rights are starting to attract big money just like traditional sports. If you compared the birth and growth of esports today to the commercialization of baseball or basketball or football 50 to 60 years ago, I think it would be safe to say esports is growing many times faster. In addition, its audience is global, much more accessible and open 24-7.
The ability for anyone to play, the rate of immersion and the depth of engagement have quickly leapfrogged esports into the conversation with very popular traditional sports such as soccer. You have countless people playing soccer all over the world at an amateur level. They have aspirations to play at a professional level, with teams like Real Madrid, Barcelona, or Manchester United. Today, you have the same opportunity to go from being a casual gamer to becoming a professional esports athlete or content creator. Because of all these factors, in addition to the fact that the Millennial and Gen Z generations are much more difficult to reach via traditional media, we are witnessing a shift in conventional corporate spending from stick and ball sports to digital sports. Sponsorship, with international brands like Coca-Cola, Budweiser and Geico, as well as media rights, owned by conglomerates such as Disney, Fox and Amazon, are at the forefront of this movement.
StageYou : Apart from professional esports leagues, technology has given the power of live-streaming to individuals. This has allowed them to garner an audience, which they too can monetize.
Exactly. We see this phenomenon not only in the professional esports leagues but also among individuals. On YouTube, Twitch, and other live-streaming platforms, you'll find streamers and content creators, who may not necessarily be professional players, may have a very large audience because they're good at a particular game and they're entertaining. So, even without the support of these large esports leagues, these individuals can reach an audience of 5, 10, 20 million people and more.
As an example, wildly successful streamer and content creator, Ninja, recently surpassed superstars Cristiano Ronaldo, LeBron James and Tom Brady in popularity based on his social media interactions and followers. Due to him, and other esports and gaming streamers and content creators, commanding such a large following, they too receive sponsorships from companies such as Redbull, McDonald's, AT&T and more.
StageYou: According to analysts, with regards to digital transformation, only 17% of its potential has been reached. With your expertise in traditional sports and esports, do you believe technology will redefine sports and gaming?
Tommy: Firstly, due to technology, statistics now play an integral role in traditional sports. It empowers teams with analytics and data to define standards and gain an advantage. Therefore, we are witnessing teams collecting data on everything from the velocity at which a running back scores a long touchdown run to the gaze tracking of a major league baseball player as they observe a 100 mph fastball approach home plate. Analytics is becoming a huge differentiator in traditional sports and companies like Statcast and Next Gen Stats are leading this march into completely new territory. With esports, the same is true. Today statistics are gathered in real-time. You can capture the data in real-time, analyze it and adapt and make adjustments on the fly. It really is amazing.
Another powerful application of technology we should acknowledge is its integration into education. We're exploring the role of video games in education. When you're gaming with kids, you'll notice that they're engaged and passionate about it. So we can tap into this to help them learn more effectively.
Going forward, I believe we'll see a deeper integration of gaming and education. Further, digital technology is powerful because it's so fluid, which allows us to do things anywhere we are. For example, my kids have cell phones, which they have with them at all times. We are working hard at balancing this technology with the world we grew up in but it is a constant struggle as the world changes. Anyway, the point is they can play several educational games by themselves in a car, with a group of friends over at our house or with other kids, in a supervised setting, from all over the world. I believe gaming and esports will play a larger role in society because digital technology is reshaping our lives. It's an amazing phenomenon.
Returning to technology redefining gaming and sports, when the owners of traditional sports teams look at their audiences, they find the majority to be glued to their phones. Irrespective of whether it's a basketball game, football game, hockey game, or soccer match, at any given time you'll see 50%, or more, of the audience is on their phones. Front office executives and marketing specialists are struggling to identify the best ways to engage with these audiences.
When looking at esports and gaming, engagement is intense and lengthy. Technology has made this possible. In fact, gaming and esports exist because of technology.
As an aside, in a recent article I read, it said that Reed Hastings, the CEO of Netflix, believes that his main competition isn't from Amazon, HBO or Disney. Instead he says the video game Fortnite is the media conglomerate's main competitor. Gamers playing Fortnite may spend an hour or two or possibly all day playing the game. What are they doing during that time? Many people who aren't gamers, or don't spend any time with a controller in their hands, might not believe it but these gamers are communicating and socializing with people from all over the world! It's the exact opposite of what those uninitiated might believe.
Last year, my son was playing Fortnite with his friends. Two of them were in Fort Lauderdale, but one of them was in Israel. When I was growing up, if I wanted to talk to someone in Israel, I would have to pay US$ 5 per minute for a phone call. Today, my son is playing Fortnite, with his friend in Israel and he doesn't even think about it. He's talking to him in real time and playing a game with him by simply entering the Fortnite world. In my humble opinion, we are just starting to grasp the power of digital technologies.
StageYou: What we're seeing is people focused on one thing and the interaction is a byproduct. It's effortless to connect with someone on the other side of the world. It's a tremendous power. So what role do you believe video technology will play in this discourse?
Tommy: It seems like both video and audio are advancing on a daily basis and changing the way we are experiencing life. Audio commands and smart devices are pervasive in society and we don't think anything about simply asking, "Hey Google, who is Ralph Waldo Emerson?" when we'd have to get in our car, go to a library, dig through a card catalog or ask a librarian to help us with that information just 20 years ago.
Video technology has developed to a point where I log on to my computer via facial recognition, video conference with people from all over the country through any mobile interface and capture images which I can upload to the world in under a minute. If you look at kids today, whether it's content creation or streaming or editing videos, they'll take their phones and do it seamlessly. So video technology has already flattened the world and made it substantially smaller. This will only continue and I'm not sure what paradigm shift is going to be next but technology is the catalyst.
Interestingly, we see a lot of older generations, trying to integrate this shift into their lives, without letting it completely take over. Whereas, the younger generations don't even think about it. They see the concept of capturing videos to share moments of their lives as an extension of who they are. Just like the gaming industry, those growing up in it know it, those who were born prior to it either make the effort to understand it or simply deny or accept it and long for the "old days".
StageYou: Is there anything you would like to share, regarding the future of esports and what shape the industry will take?
Tommy: Listen, it's very exciting and fascinating to be involved in this industry right now. There's so much happening in so many different areas. It's impossible to be bored. Something changes every single day! We have entertainers, athletes, owners of traditional sports teams, and so many others getting involved. All of them are bringing their own expertise and investing phenomenal amounts of money into it. It's not just in the US either, you'll see this happening in countries like China, France, Brazil, Sweden, Korea and so many more. We're seeing national governments playing an active role, cities vying to attract businesses and local municipalities figuring out how to get involved. There's so much going on. We could talk for the rest of the day and still just scratch the surface. Esports is just in the "second inning" and it's hard to not be passionate about it when you wake up in the morning.
And finally, although I'm not an avid gamer myself, I grew up on video games when Space Invaders and Centipede and Asteroids were popular. We had an Atari system and my controller was a joystick with one red button. Today my kids are deeply entrenched in gaming, whether it's on their XBOX, on their mobile devices or at Next Level Gaming, and my goal is to stay in the conversation with them. I want to leverage the incredible popularity of gaming. Knowing and understanding the industry will keep me close to my kids and allow me the opportunity to share values with them and also be a part of something where they experience so much joy.
In summary, gaming is a US$ 160 billion global industry. Esports is an organized form of competitive gaming. It's an industry, which has its own professional leagues. Due to its sheer size, its sponsorships and media rights present invaluable opportunities. Hence, traditional sports owners are investing heavily in this industry. The same can be said for cities as well. In cities like Fort Lauderdale, we are witnessing esports programs aimed at the youth. Such programs offer young gamers a supervised environment with coaching and mentoring akin to what they'd find in traditional sports. In the future, we'll also see investment in esports at a national level. Further, due to the rise of digital media and live-streaming, individuals too can now be a part of this industry without necessarily joining a professional esports team.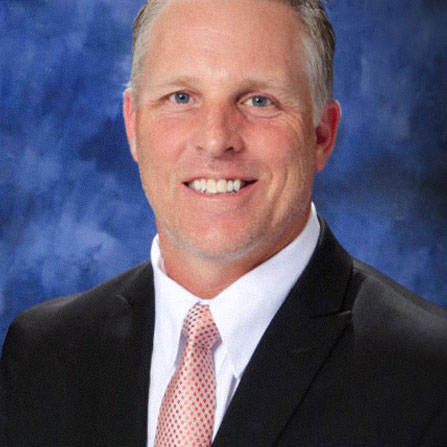 Tommy Knapp
A veteran of traditional sports, with more than a decade of experience in the NFL, MLB, NHL and NASL, Tommy made the transition to Esports in 2017. With the Miami Marlins he designed a corporate engagement program that was widely recognized as the leading business program in professional sports.
He currently holds the title of Chief Esports Strategist for the City of Fort Lauderdale and works with city officials to plan and develop the city's initiatives and programs in Esports. In addition, Tommy is Founder of the Next Level Gaming Clubs and Esports Academies as well as Director of the E2E: Esports Business Conference. Tommy has also accepted leadership roles for Waves (Alpha North), a 13,000 square foot gaming facility in Toronto, as their VP of Business Development and is Director of Investor Relations and Sponsorship for Team Witness. TW is Gaming Lifestyle Org specializing in content creation centered on NBA 2K.
As a Sports & Esports consultant, Tommy has worked on various projects ranging from the production of David Beckham's Inter Miami pre-launch social media campaign with AKQA and Blue Bunny Productions to operating The Dolphins Business Combine "Deep Dive" into Esports to supporting and building Esports newest, and possibly most unique, global tournament; The Ultimate Gamer.
Tommy's distinctive skill set and experience, across multiple major traditional sports leagues and teams, combined with his various Esports projects, make him a sought after host, moderator, speaker and panelist. He originated and curated the business networking brands B2B (Baseball to Business) and E2E and has delivered content at DreamHack Atlanta, the Diamond Club at Marlins Park, Mana Convention Center Wynwood and the Adrienne Arsht Center to name just a few.
He currently leads a national initiative to provide a sustainable grassroots Esports training program and educational curriculum that aims to be a solid foundation for the rest of the Esports ecosystem.