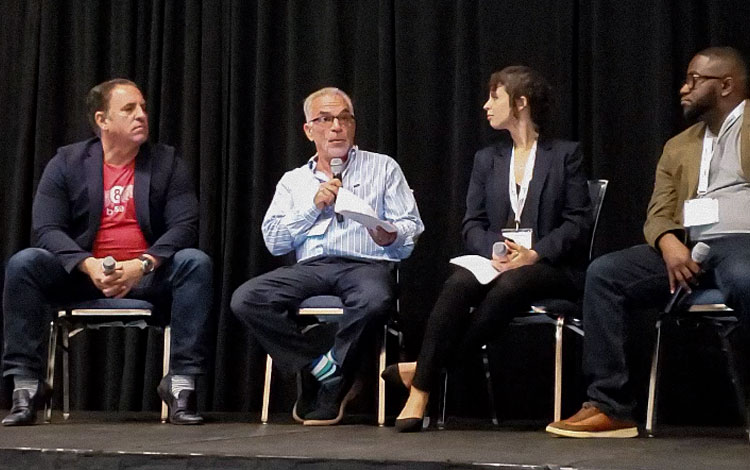 Beginning a journey of self discovery in 1988, Stephen learned to recognize and deeply understand his thought patterns, beliefs and emotional responses to the world around him. Through this inner-exploration, he reached the stage where he truly understood Emotional Intelligence and what started as a soul search soon became an integral part of the digital transformation he teaches. Working as a consultant, he coached company heads and employees alike to understand and implement his knowledge within their organizations. This he considers the 'marrying' of the two things he loves – personal growth and better business.
He went on to work as an external coach with Accenture in London. While they were on the cusp of the largest ever transformation of a business in the financial services sector, Stephen coached the team that spearheaded this change. After major progress here, Stephen and the team were sent across Europe to help their other teams get up to speed for more effective operation. Then he had an engagement with Lloyds Bank at the time they merged with the Halifax Bank of Scotland (HBOS) that was by far the biggest mergers of banks in UK history. This gamble paid off immensely as they became Europe's largest mortgage lender after going through the integration process, and migrating 1,200,000 mortgages with less than 1/10 of 1% errors. Since then, Stephen and the team have been supporting Lloyds digital transformation program, as it has grown from 25% of new customers onboarding digitally, to how many products are over 80% digitally engaged. Lloyds digital bank is now the largest in Europe.
An estimate from Forbes magazine states that 84% of all digital transformations fail due to a lack of engagement from their people. This discouraging statistic is what Stephen as the founder of Third Level along with his team tries to combat. He uses transformative leadership and team coaching to increase the emotional intelligence of individuals – as well as purposeful and trustful teams – within an organization so that they can work with high levels of synergy and effectiveness to achieve a company's meaningful objective, including Digital Transformation .
StageYou: Accenture was itself going through a re-platforming at the time you worked with them. Could you show some examples related to Accenture as well as other clients to help clarify your foundational concepts?
STEPHEN: Certainly. During my work with Accenture they were supporting a large insurer that had realized they needed to revamp their key operations and as a result had taken on the task of offshoring and outsourcing much of the back-end work so that they could focus on their main business objectives. This inevitably meant that some people were going to stay at the original company, while others were going to be a part of the new Accenture and the rest were to lose their roles to the outsourcing; the situation was complicated and had many moving parts.
The work of Third Level in this transition was to keep people focused on what mattered the most. In order to create the solution, one of the prime considerations was to help people exit the company with dignity. This mindset is almost a spiritual belief in that the values, soul and culture of the company must be portrayed positively in the way that these employees left. In turn, this had a profound impact on the rest of the people who stayed on at the company.
In today's world all our work is team based – we don't work alone. Whether working in small teams, large teams or teams of teams, all the meetings that people go to during their day need an attitude and skills of teamwork. The team is commissioned to bring and analyze information, make decisions and execute based on those decisions both as individuals as well as in teams. Most organizations have an idea of this spirit of organizational teamwork. Part of what we do is to deepen their personal understanding of themselves – what makes them tick, how they operate, what factors cause them to feel happy or sad, being productive or unproductive; so they basically know what brings out the best in them and what doesn't. Then we spread that outward from the individual level to the team and find out these things about each other. This knowledge sharing leads to an emotionally intelligent, trusting and highly productive team.
When doing business, people tend to deal more with those that they know, like and trust. The same is true inside an organization – if the employees don't know or trust each other, they will work only at a fraction of their full potential with each other. For instance, if John can pick up the phone and call Joe asking for some help on a project knowing without a doubt that Joe is willing to help him if he is able to, then they will be a better team to the benefit of the organizational relationship. Joe and John need to know about themselves and also about each other for it to be effective. We start with self-understanding and moving toward the team, then spreading this mindset on to larger influences in the organization.
It is also fundamental that the teams understand that a common purpose is the way to be more aligned and effective as an organization. When you have a clear common purpose that connects to all the objectives and key results that are needed. That is when you have very high performing organizations, which is critical to meet the objectives of Digital Transformation.
StageYou: Employees are human and have their own strengths and weaknesses. In order to achieve this level of emotional competence they will need to adapt a whole new pattern of thinking. Could you illustrate how this has happened through your experiences with past clients?
STEPHEN: The richest examples of this I can offer are from Lloyds Bank.
During the transformation of their mortgage sector, the team leading the integration was made up of members from different areas of the bank – be it from Mortgage to IT, Development, Risk, etc. All of them were looked after by their respective divisions in terms of their pay and grade. Normally the team members' loyalties would each be to the particular division they come from. With that type of mentality, they would attend a meeting about the new integration, after which they would each report to their bosses, the bosses would take up the suggestions to higher levels where executives may make decisions and these would be filtered down the ranks to the team members who bring them back to the integration meeting room. As a result, this system would move the project only marginally forward, or more often, it might cause it to go backward.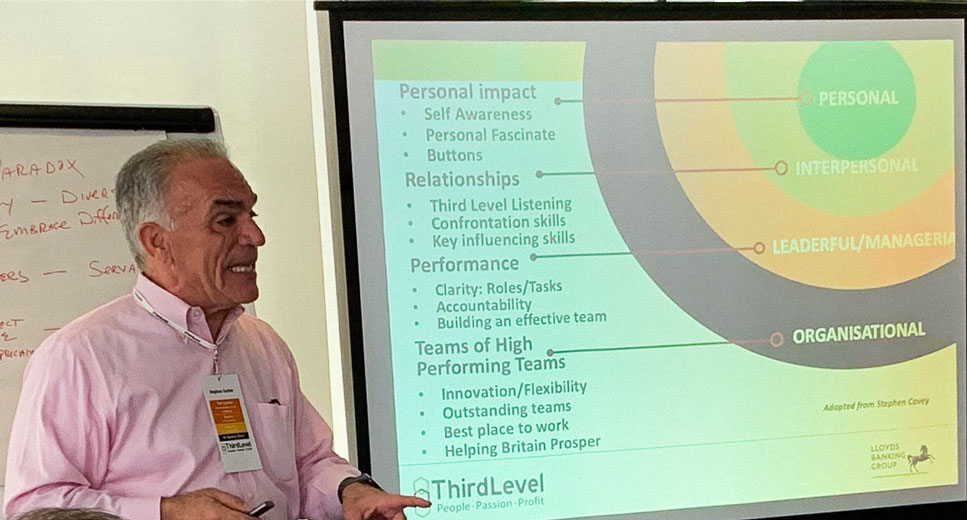 Instead, what we were successful in doing was talking about how the team was going to deliver one of the most unbelievable transformations in the history of banking and that the success of the project was where their highest reward will come from. Money is important and we work to earn a living. However, if the sole purpose was the money, then it will fail to be a fulfilling purpose. We spoke about what getting a mortgage means to a customer – as a method or vehicle to help them get a house or to realize a dream. This perspective and the reframing of their work to mean 'helping the people of Britain prosper by having a more affordable and understandable mortgage, which was vastly different from thinking of it as 'working on the back-end of the mortgage integration'. In the end the right thought pattern yielded an amazing outcome.
Another example would be after the mortgage phase where the next project was to pull all of their digital resources together for the growth of the company. Being a massive bank with over 90,000 employees, and at a time when they had about a quarter of their new customers engaging them through digital portals, they recognized that a digital platform was needed in order to move into the future. In 5 years, this engagement became about 90% of new customers who came in digitally in some areas of the bank. They became the largest bank in Britain in the classical sense and also Britain's largest digital bank while dominating the mobile app market.
Usually, when people want to bank or sort out a mortgage, they physically turn up at the bank. Here, the main part of the banking system is the bank branch, and the branch manager wields the scepter as the main authority. The onset of the digital banking platform meant that the influence of the branch manager reduced. As people are very unlikely to happily give away power, therefore accepting this change is a bitter pill to swallow. So, in addition to the obvious technical challenge of implementing digitization, there would also be an inter-personal and inter-divisional challenge that comes from the employees.
This would have been the case with Lloyds, but as there was a wonderful common purpose: 'Helping Britain Prosper', they could see the purpose of each division, each team and how they all fit together and aligned toward the global purpose. This aspect began to change the conversation and – although there was a level of reluctance due to having reduced influence – working with the team overcame this and helped people understand that raising the performance of the collective is, in turn, going to raise the success of the individual.
StageYou: How does the purpose of self-discovery and fostering stronger relationships among employees aid with the effectiveness of digital transformation?
STEPHEN: Digital transformation is the situation where all of these changes happen at an unprecedented rate. A few years ago we did not have AI and machine learning in the way that it affects and influences the business world today. With the continuous acceleration of computing power, there is less need for human interaction. The more digital we become, the fewer people it takes to do the same (if not more) work.
The challenges that come from changes in power and position are also changing at a higher rate. How we communicate and relate to each other as a team becomes even more important. Since at present, data dictates a lot of how work is done, there are fewer interactions required. The few that remain need to be of a higher caliber and held together with strong, healthy and trustworthy relationships. This will positively affect performance and quality of the outcome; failure to do this will be detrimental to progress.
I consider myself an 'old change guy wearing a digital cloak'. Digital makes changes happen as if the company is on steroids. You can plan a change at the start of a quarter and by the end of it, the landscape would have changed and evolved so much that those ideas may be obsolete. In this situation, the one who desperately clutches on to his initial beliefs and ideas may become part of the problem. Here is when the harmony between the purposes of the individual, the team and the organization as a whole, plays a crucial role. This can help guide decisions and also adapt ideas to suit the ever-changing surrounding environment.
StageYou: As tech is advancing so rapidly, and since your work includes large digital elements, how would you distinguish digital disruption, digital transformation and digitalization?
STEPHEN: Digital disruption is a strategy and purpose used by start-up organizations to come together and unite efforts in order to change the status quo. This process has an abundance of energy and enthusiasm, so much so that they can filter through and assemble a focused, core team for the job relatively quickly.
The word transformation on the other hand in its essence means one thing changing into another. It is a process that comes about after a company with established systems, processes, relationships, ways of operating and a reputation among its customers realizes that a change is required for its continuance and future success. The internals of the company will be disrupted and better integrated with the digital framework where this process involves a breaking down of some sectors of the company. However, with the work done properly, greatness can be achieved; such as the likes of Lloyds who continues their digitalization and went so far with their success that they themselves created disruption in their industry.
To compare digitalization with digital transformation, I will use an analogy. If I consider myself a home builder, that would mean that I am in digital transformation – I am going to transform a piece of property by building a home on it. Digitalization is the technical aspect of taking a process and turning it into a digital process. Its importance is like the plumbing that is vital in making a house, but is not the home in itself. When a home or a transformation is fully completed, there are many fundamental details that are changed as well.
The changes can go to deep levels within the company. For instance: Lloyds bank is one of the most prestigious financial institutions in Europe. When I started there, everyone wore a tie and a jacket and were quite formal. Now, after the transformation since so much of the most important talent in the bank is digital and technical (IT related) and it's not in their nature to dress so formally. Therefore, the tech building has people dressed similar to a standard tech firm and only the most senior executives dress formally – the transformation has been internalized. While this happens it affects all aspects of the organization including areas as basic as the dress code.
StageYou: When thinking about digital transformation, the digital part would be usually considered the principal focus; but only through managing both digital and human capital with mindfulness can true teamwork triumph over internal conflict. Would you have any experiences that support this?
STEPHEN: I consider it more important than ever to focus on the relationships and teamwork because the challenges that a team would face today will change more quickly and also more drastically. In addition to this, since the quantity of the interactions is low, the quality of the relationships needs to be high in order to manage.
If there is a dramatic external change in the direction of a project, then if the team members are operating at a level of self-interest, they will not work or behave in a trustworthy manner – leading to chaos, challenges, dysfunction and an overall absence of efficiency. Instead, if handled with a common goal in mind, then the idea that comes as a consequence of that external force is that they have to change what they are doing together for the benefit and fulfilment of their common purpose.
Let me clarify this further through an example.
A high performing team I had worked with in the past were at the forefront of their company's transformation effort. The rest of the company was to learn from them to follow through with the digitalization. The team had just set up the organizational design (or O.D.) and were handing out the new roles and responsibilities for the company in the context of how they will operate after the change. Less than 2 weeks later, the company announced a reduction of 40% to their budget.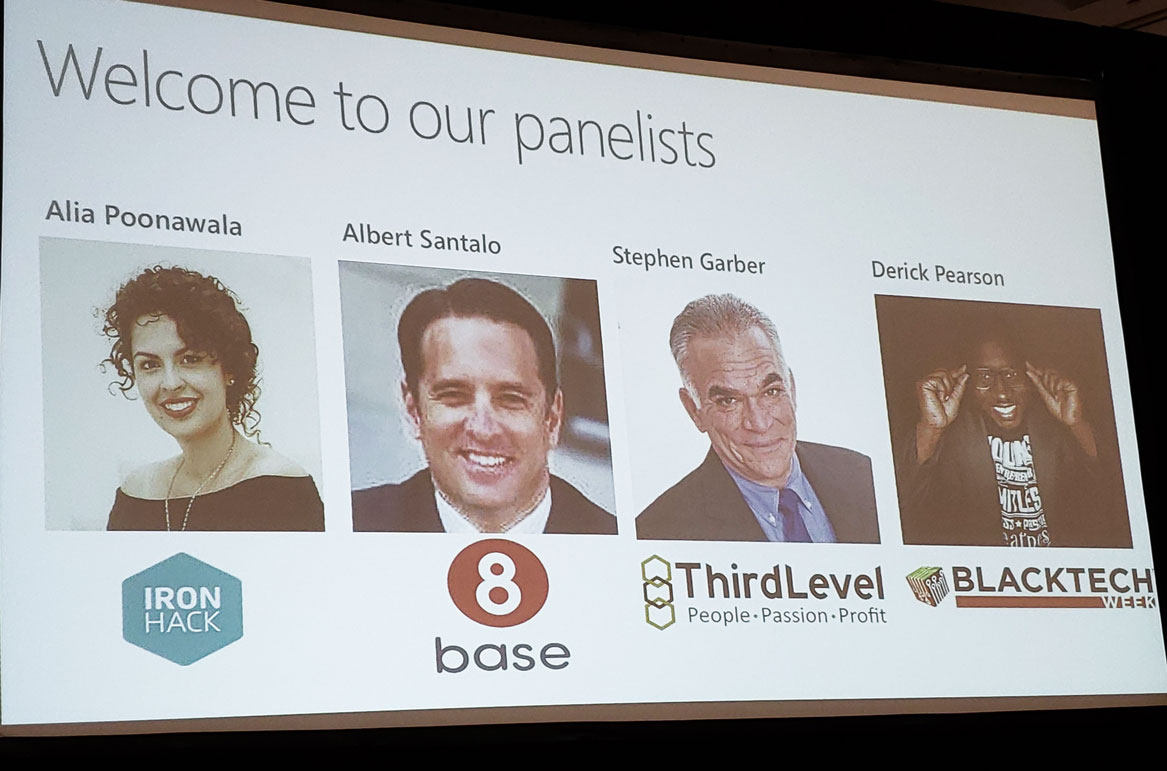 Typically what would ensue? Hostility and resistance to the change – where each member would consider them more important than the next and want to hold on to what influence and power that remained.
The actuality with this team was that the leader was only going to be there for 2 days before he went on holiday. He asked two things of the team: the first being to figure out how they can get more of the budget back; and secondly, how they can share the loss by prioritizing the work. The team, even with the physical absence of the leader, managed to complete these two without disharmony and in-fighting. They knew that they could trust each other and were led by their common purpose which allowed them to avoid issues commonly caused by shortsighted individual agendas and instead look more at the collective. The effect of this was them being able to recover much of their budget and also none of them losing their jobs or divisions. They truly became the company's trailblazers.
StageYou: What are the crucial ingredients needed for a company to take on a digital transformation?
STEPHEN: Digital transformation in an organization is not something that occurs merely from the actions of the digital or IT employees, or because they decide to acquire the latest software or hardware and design a new system around it (however high the quality or cost of these components are).
In addition, even once a pioneering team has been set up within the organization, this team will consist only of representatives from the company's divisions and not everyone. Therefore, the last matter to address will be making sure that the newly created system can permeate through the many areas and divisions and to have all members involved and to come fully on board with the tools and processes that they are to use post transformation.
Organizations do go through a better execution when they can evaluate themselves and honestly identify how ready they are for the change well beforehand in terms of compatibility for both the people as well as processes. Then they need to engage every part of the business to see what the final result should look like and more importantly what it shouldn't look like. Emotional, technical and process-wise, consideration must be made while the designing happens – including constant feedback from within the whole organization. This is imperative because when the time comes to roll out the new system, it will undoubtedly touch every part of the organization. Make no mistake that there needs to be a high level of emotional and social intelligence during this step as well – but once you get it right, and every sector along with its members are working collectively as a single unit with a shared vision, the resulting progress is all but inevitable – and remarkable!.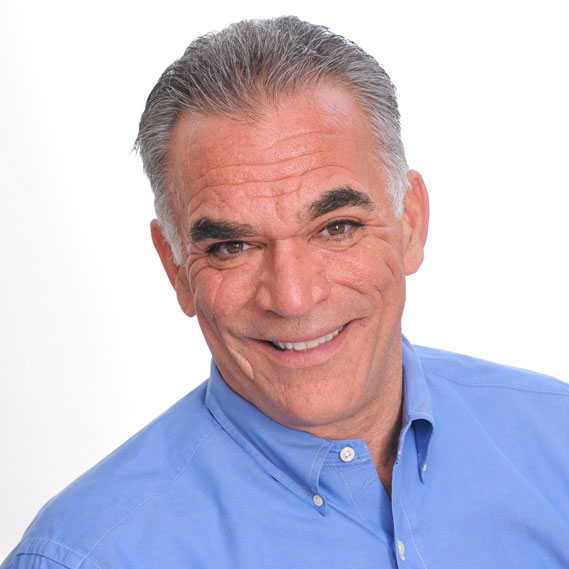 Stephen Garbe
To positively transform peoples' business results by helping them passionately work well together in new and powerful ways. ThirdLevel helps clients' teams build trust with each other and to establish deep and lasting connection with their stakeholders in their relationships –person-to-person, team-to-team.
People do better business – internally and externally – with people they know, like and trust.
Founder and CEO of Third Level
1975 Tufts University cum laude graduate and Boston native
Author of numerous motivational articles in USA and UK
Featured expert on national and local television talk shows on CBS, NBC and Fox
Lecturer at FAU on leadership from 2009-2013
Unique brand of Applied Emotional Intelligence maximizing personal, team, and business success
Clients include Accenture, PwC, Lloyds Banking Group, Rolls Royce and Janney Montgomery, Scott.
Charitable work to HomeSafe for Children in Palm Beach County
Helped the newsroom and sales team of major publication cooperate more effectively
Facilitated the largest mortgage integration and migration project in Europe deliver under budget and on time, taking 15 brands to 5 and 5 IT platforms to 1
Helped a regional wealth management company grow by 50% in 3 years
Support the leadership and management teams of Homesafe to become one of the best foster care and abuse prevention organizations
"Stephen Garber and Third Level have been coaching our senior executives and senior managers both individually and in teams since 2004. They have shown a good grasp of our business and people development objectives and successfully helped us to achieve them through coaching skills and outstanding team facilitation. While emotional intelligence may seem to many like a soft skill frill, we have found the unusually grounded applied Emotional Intelligence Approach Third Level brings to be of value to raising individual and team performance – and very helpful with client relations. We've very gainfully employed Stephen and his team with both geographic management and teams leading very large projects – with great success and benefit."