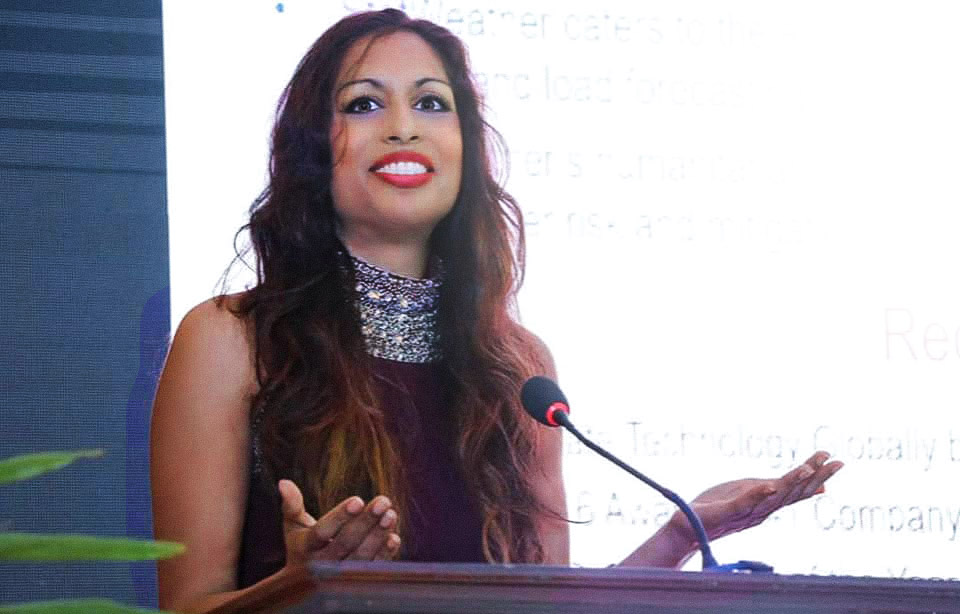 Ria Persad is the President, European Chamber of Digital Commerce | Founder & CEO, StatWeather | Fellow, Cambridge Commonwealth Society | Former Mathematical Modeler and Space Scientist at NASA | Subject Matter Expert in predictive modeling, Defense Space Systems for U.S. Department of Defense, U.S. Air Force, U.S. Navy, and NASA Aerospace projects | Harvard Scholar
StageYou recently caught up with Ria. We learned from Ria, the impact of digitalization in science and how it has opened new entrepreneurial opportunities. We also discussed how digital tools have transformed science and opened up new possibilities.
StageYou: Can you give us an introduction about yourself in the context of how you encountered digitalization?
Ria: As a child, I heard about NASA and people going to the moon. It was exciting. So I read every book I could get my hands on about the universe and studied mathematics. When I turned 23, I was actually working at NASA. Today, at my company StatWeather, we predict weather and climate patterns using artificial intelligence.
Today, I combine my knowledge of mathematics with atmospheric and environmental science. I'm doing everything I dreamed of doing as a 5-year-old. Back then we only had very simple computers. But in the 1990's we started seeing very high-performance computers.
They transformed the face of science and mathematics. We can now build systems that can analyze millions of data points. It allows us to give accurate long-term forecasts for anywhere on Earth. Digitalization helps us predict things we couldn't before.
Digitalization is changing entire industries. For example in risk management, we can now predict the impact of disasters. That helps us become more resilient as a society. The rise of digital technology has given great power to science.
StageYou: How has digital transformation enabled you to do what you're doing now?
Ria: When I was working in the energy industry and at NASA, I saw how the weather was a big part of the equation. But in the 1990's we had very simple technologies. I had to go to the weather center and get hard copies of the data. Then I had to manually analyze it. But in just a few years, the internet exploded.
Suddenly, you could find all this data online. Even today, there's a lot of data available for free. You can download geographical data, weather data, even data about diseases. For a mathematician like myself, it's like being a kid in a candy store! So I ended up going into consulting and creating my own job with this data.
I believe that with digitalization if you have the skills and creativity to use this data, then you have an incredible opportunity. Interestingly, there was a time in the United States when it was difficult to get a job in the government sector due to budget cuts. But now we have entrepreneurial outlets thanks to all this data. So I don't need the government to give me a job.
However nowadays, it's hard to keep a steady job. I used to work at Enron. One day it shut down due to corruption. When Enron went down they took a lot of companies down with them. It ended up affecting the entire job market. Due to instances like that, recessions, and other shocks, it's hard to keep a job. It's not your fault.
Yet, thanks to digital transformation, I believe everyone can be an equal player. Digitalization has leveled the playing field. So it doesn't matter where you are in the world. All you need to have is intellectual capital. All of us can take part in the marketplace and opportunities to be an entrepreneur.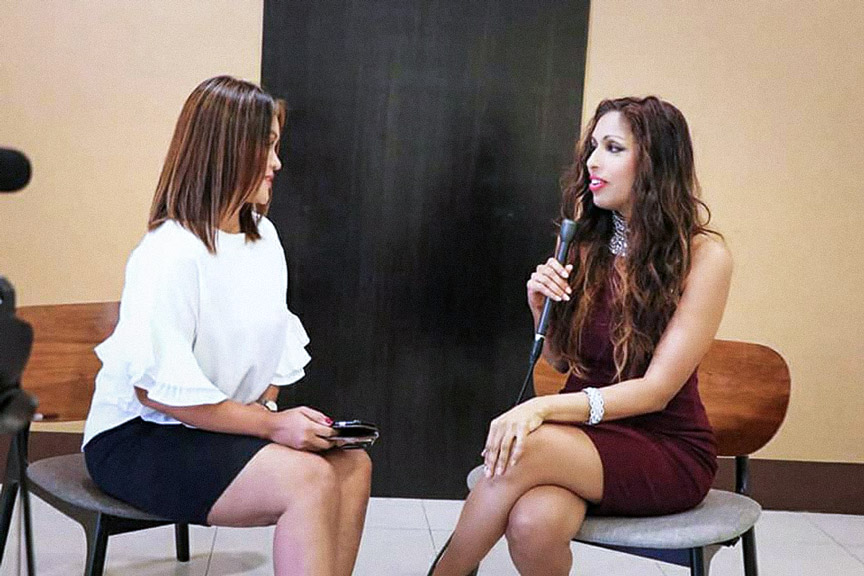 StageYou: Could you briefly share the story of your company StatWeather?
Ria: We use artificial intelligence to predict weather and climate patterns. I was always active in this field and was curious where it would go. We began our research and development around 2008. Once we felt we had a strong platform with a real predictive edge, we released it to the market. Everyone that used it told us, "Wow! This is better than anything else out there."
Only 3 years later, we were rated as the number one data source in the world. This wasn't only for weather data. This was for data in general! Many other companies invested billions trying to achieve this. We were competing in that league with a small operation of 7 people. Later in 2017, we received the award for number one climate technolo
All this was recognition for the effort we put in. Much of the work we did in our models had never been done before. It was untraditional. But that's the beauty of being an entrepreneur. You have the liberty to experiment. To see what works and what doesn't work.
Digital transformation helped us do things that were once ideas. Data mining allowed us to make some real scientific discoveries. It's helped us challenge assumptions and further our understanding of science. This is because we can now see relationships we couldn't see before.
StageYou: Could you tell us about your role at NASA?
Ria: I was a part of the Mars Pathfinder project at NASA. A groundbreaking project at the time because we'd never been to Mars before. I was responsible for calculating orbits and orbital dynamics.
This is a crucial task because there's a lot of debris in space. You don't want a rocket to crash into this debris. But it's a very complex task calculating orbits and orbital dynamics. So we utilized high-performance computers for these calculations. Without the use of such computers, I don't think we can achieve the goals of any space program.
StageYou: You're the President of the European Chamber of Digital Commerce. Can you share with us the mandate of the organization?
Ria: A traditional Chamber of Commerce helps businesses connect with partners and customers. But digital companies have some very peculiar needs. Many such companies have great innovations but have trouble connecting with their markets and making money. So we felt that the Chamber of Commerce needed to be customized.
At the European Chamber of Digital Commerce, we support digital companies from the point of innovation to commercialization. There's a giant chasm between those two points. It used to take 30 years before innovations hit the market. Today, with the right support innovations can get to the market much faster.
We aim to provide that support. This is through our programs, consultancies, and events aimed at connecting people. We believe the key is those connections. It's very important to me that scientists and engineers can make money from their innovations.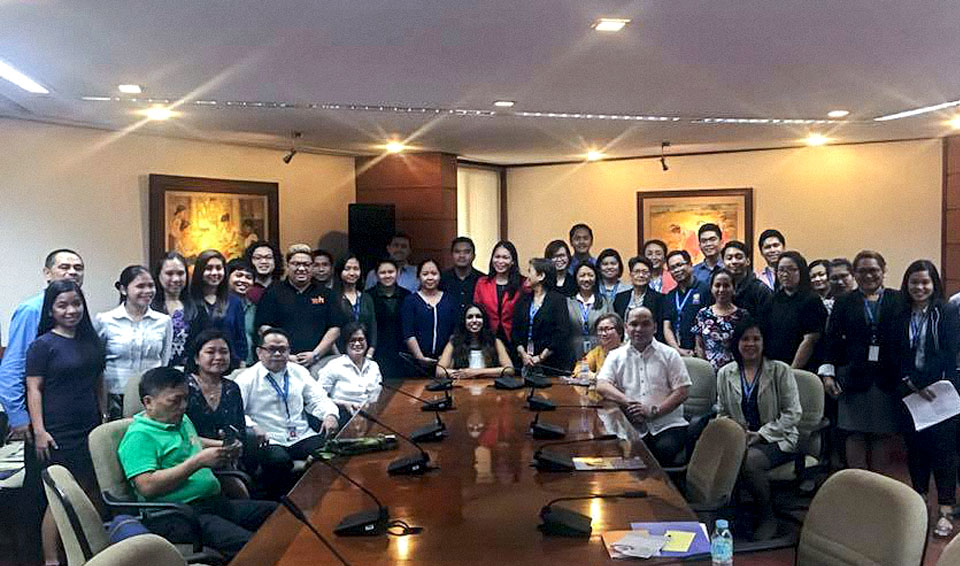 StageYou: Can you share examples of challenges companies undergoing digital transformation might face?
Ria: That's something we see in the blockchain space. It's a huge technology that's going to change the way we do business in several industries. But there are challenges. You have engineers with solutions. But their potential customers like banks struggle to understand how it'll benefit them.
There are barriers and challenges on both sides. The engineers need to understand the needs of the banks. The banks need to understand how new technologies will benefit them. Both sides need to come together and talk. Otherwise, everyone is in a vacuum and no one's getting anywhere.
That's why our activities at the European Chamber of Digital Commerce are focused on engagement. It's so that these parties can meet and understand each other. We aim to be the central place where people can receive information on both ends.
StageYou: What is the digital future boardroom and digital future magazine?
Ria: The digital future boardroom is a series of events we have planned at CNNMoney in Zurich, Switzerland. Through this event, we bring people together to discuss different issues. For example, to discuss blockchain, we brought engineers and bankers together. Both parties could then discuss the issues they face.
The digital future magazine is another initiative for our members to contribute their insights into the issues they face. So we can start more discussions between the community in an informational format. By sharing these insights, the entire community can benefit as a whole.
StageYou: When was the European Chamber of Digital Commerce founded?
Ria: The European Chamber of Digital Commerce is an initiative of the Swiss Chamber of Commerce in the Netherlands. What they found is that companies in the digital space have special needs. Hence, they founded this initiative. It's not exclusively for companies in Europe either.
When you put a digital product on the internet, you have a global reach. So you could be a company outside Europe looking to enter the European market. You can use the services of the European Digital Chamber of Commerce to help you gain global reach and with your digital strategy.
StageYou: Does the European Digital Chamber of Commerce have digital online conferences?
Ria: We've started webinars and more digital style meetings. But it should also be noted that when we have events like those at CNNMoney they're televised. Those events are digitally distributed as well. It's not simply aired on television. It's also going through a digital stream. So even conventional media is now a means for us to have digital engagements with people.
StageYou: How were you selected as the President of the European Chamber of Digital Commerce?
Ria: I was selected because of my technical expertise and my skill in digital transformation. The European Digital Chamber of Commerce wanted to bring in a specialist. One that would lead the charge for digital transformation.
StageYou: In conclusions is there a message you'd like to communicate with respect to digital transformation?
Ria: I want people to know that startups and large enterprises face the same issues. It's just on a different scale. The fundamental issue of how can I get my customers to use and buy my services? It's not a challenge only for startups. Large companies are also facing this digitally. So we're all in the same boat.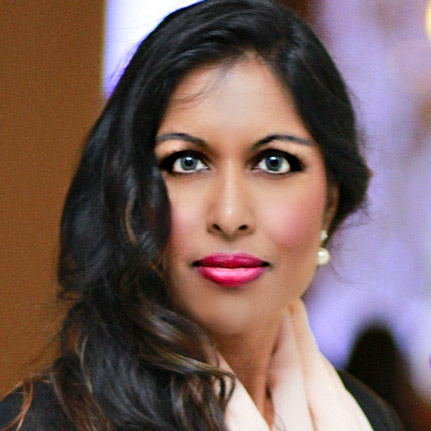 Ria Persad
Ria Persad studied mathematics and physics at Harvard, Princeton, and Cambridge Universities. Her experience in climate modeling began at Lawrence Livermore Lab's Supercomputer Center in 1991. Persad performed earth and solar system modeling at NASA and went on to model geophysical systems at Bell Geospace. She worked on the trading floors of Lehman Brothers and was a consultant to Goldman Sachs. As a climatologist at Enron and Duke Energy, she was alerted to the needs of the energy trading sector and weather risk management. She later went on to develop state-of-the-art long-range weather prediction systems which were peer-reviewed among academia and U.S. Department of Defense scientists. She models complex systems for the U.S. Space Program and is an innovative Subject Matter Expert. Persad has been collaborating with NOAA National Centers for Environmental Information and their academic research partner, CICS-NC on numerous climate and energy engagement activities to advance environmental intelligence. Persad is the Founding CEO of StatWeather, which received the 2017 International Climate Business Achievement Award for top global merit in climate technology. Persad received the Highest Honor from the Society of Women Engineers and Citations from the U.S. Secretary of Energy and the U.S. Senate on Scientific Achievement on her original contributions to computational and applied mathematics. Persad has been recently recognized by Platts Global Energy Awards as one of the top 7 global leaders for Lifetime Achievement and as the International Power-Gen and Renewable Energy Woman of the Year. She is also the reigning Mrs. Grand Universe and is an advocate for climate solutions and science education. She currently mentors technology companies and is a climate scientist coordinating research teams globally. Her life story has been featured in Oprah, and the documentary "Drops in the Ocean" (released 2019) follows her cutting-edge research in mitigating tropical cyclones. Persad is the author of the book "All Things are Possible: Unleashing the Superhuman Within". She is also a classical musician and was a 2018, Mrs. Universe finalist and titleholder, "Mrs. Grand Universe". Currently she serves as the President of the European Chamber of Digital Commerce where she helps scientists and engineers commercialize their innovations