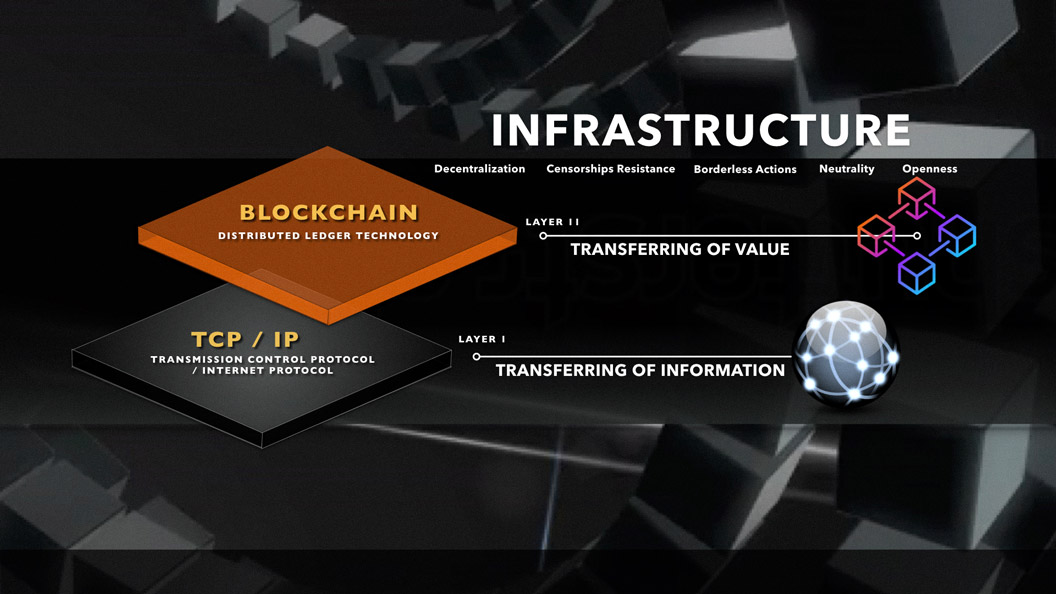 While some would argue that cryptocurrencies are still in a stage of infancy, there's no denying that this technology is well into its wave of disruption, changing the playing field on a global scale in a number of industries.
Against this backdrop, Grammy award-winning recording engineer, producer and BitCoin enthusiast, Maurice Gallegos, ran through some of the ways in which cryptocurrency is reshaping the face of the entertainment industry, ensuring fairer and faster payments to content creators, and freeing them up to keep doing what they do best.
As a technical engineer that moved into production and climbed the ladder by working with record companies on remixes, commercials and film scores to eventually become the guiding force behind the mixer, Maurice has borne witness to the effects of technology on the music industry since it first started shaking things up in the late 90's with disruptors like Napster, LimeWire and BitTorrent, and he has not been one to shy away from its implications. The times the music creators sold their soul to record labels started to shatter. The advent of new technology was the beginning of the destabilization of the monopoly of record labels.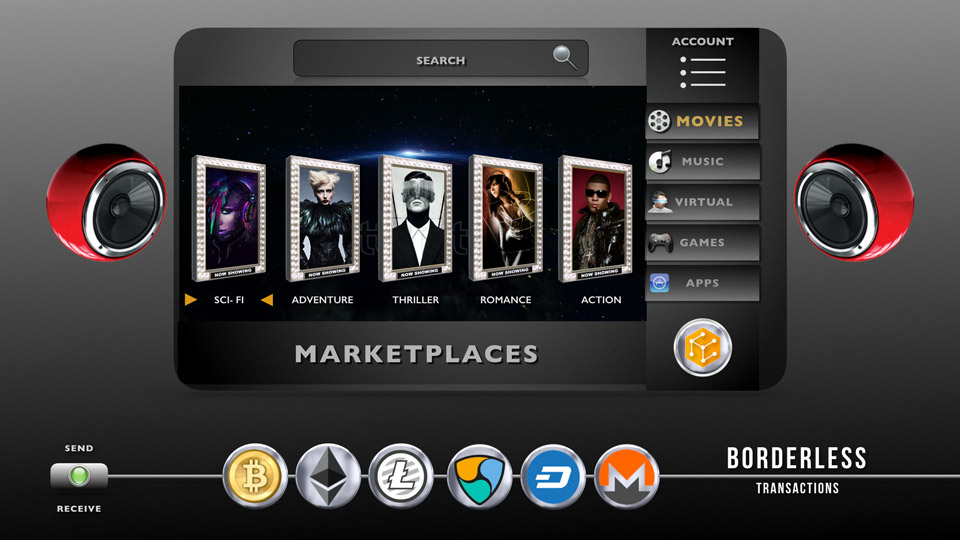 With his interest in tech developments, he even came across the initial whitepaper regarding BitCoin that was circulated on the internet in 2010, but despite being interested, admits he did not realise its potential at the time. It was during 2012-2014, when BitCoin began gaining traction worldwide, that Maurice saw this new system's potential to fit into and revolutionise any industry and began investing in it.
Today, with the entertainment industry still adjusting to the impact of streaming services like Spotify and Apple Music, Maurice says cryptocurrency will bring the same paradigm-shifting opportunities, especially with regard to the management of Intellectual Property (IP) rights and licensing.
The main draw to using cryptocurrency, he says, is that it completely changes how artists will be paid the royalties they are due, through smart contracts. "A smart contract is about 20 lines of code, and basically lays out how the rights management is going to work. You begin with predefined terms that allow the smart contract to specify the do's and don'ts."
"It could be a piece of music, or a concert ticket; when you want to buy something, there is an address – think of it like an email, but for a digital wallet – to which the end user sends their payment, through a token."
The traditional payment model features three pieces: the creator, the consumer, and the distributor – who is basically the middle-man between the two. The distributor pushes the content to consumers and collects payments to be divided among the content's creators. However, this payment typically takes months, or even years, to realise, meaning artists are only paid for their work long after it has been released.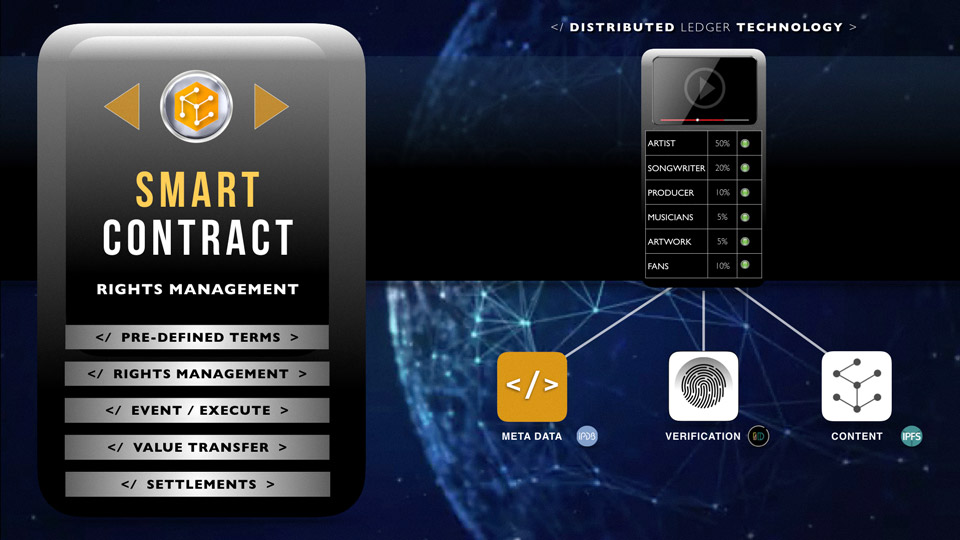 Cryptocurrency's decentralised payment method, on the other hand, eliminates the need for this middle-man and allows for payments to be sorted automatically. With the amount of meta-data and rules that cryptocurrencies allow to be used when it comes to payments, the details – down to every person involved in the creation of a work of art and the percentage they are owed – are automatically processed and handled as soon as the payment is made. For the artists, this boils down to one thing, as Maurice mentioned: "The whole premise is that the smart contract allows for a very fast payment from the end user to the IP owners."
This is revolutionary, Maurice stresses, because it allows artists to receive timely payments from one project that they can funnel into creating more work, as opposed to waiting for a record label or other distribution company to deposit a cheque. No matter where in the world the payment comes from; no matter how many people it needs to be divided amongst; payments are credited in near real time. Maurice likens this to a " Royalty Automation" handling the financial processes as and when they happen.
Cryptocurrency also allows for easier and more accurate verification when it comes to authorship and ownership. As mentioned, everyone involved in the creation of a piece of content can be credited appropriately, but the system also maintains records on who has paid for what content, and when such a transaction was made. This can eliminate a lot of complications when using different hardware/software to consume the content, and also allows fans to become more closely involved in the creation process.
What will be interesting to note in the future is how this decentralised platform makes waves in developing markets, where artists don't have easy access to large distribution platforms to monetise their content. As Maurice noted, an artist could easily receive payments directly from fans around the world, and combining this with crowdsourcing platforms could result in a wave of content creators pushing boundaries far beyond today's norm.
"The most efficient way of dealing with something is to deal directly with the end user, and this is what the technology is enabling. Though it needs to evolve a little more, I'm confident that once it does, and removes the friction in the payment system, I suspect content creators will move towards building on their own."
"Right now, the subscription-based model is what's popular. I think eventually we'll have subscription services where the content is decentralised – think Netflix, but as more of a collective."
Maurice reiterates that the cryptocurrency platform he refers to is BitCoin, the original, decentralised system, as opposed to would-be entrants like Facebook's Libra, which will still be tied to fiat-based currency like the US dollar. However, he notes, a platform like Facebook taking the first steps into cryptocurrencies would be a huge push for its wide-scale adoption; with its two billion-strong user base, the initiative would build up consumers' level of trust in cryptocurrency as a whole, and open up several innovative avenues to experiment with its capabilities.
It's been a tumultuous journey for the entertainment industry overall, with CD's being replaced by MP3s, only to be dethroned by the myriad streaming services that are now available; and each shift in standards has seen record labels scrambling to catch up. In the immortal words of Bob Dylan, the times, they are a changin', but this wave of technology looks like it will prop the artist on the winning side.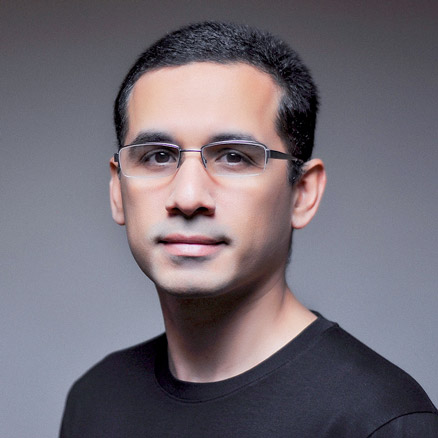 John Ason
Maurice Gallegos is an Award Winning Recording Engineer / Producer. At the age of 21 Maurice founded the Studio facility, Gallco Studios (N.Y.C) which serves the Entertainment and Advertising industry till date. Gallco Studios (N.Y.C) has worked in collaboration with numerous Fortune 100 companies including Coca Cola, Chase Bank, McDonalds, Manhattan Bank, Levis, Heineken and Mercedes Benz and produced over 500 Television and Radio commercials. His company has accumulated over 25 awards including CLIO Awards, Addy Awards and a Grammy Award with Ruben Blades. Maurice is also a voting member of the National Academy of Recording Arts & Sciences. Maurice has recorded with musical icons such as Grandmaster Flash, Patti Labelle, Celia Cruz and remixed for artists like British Pop sensation, Des'ree on the Platinum hit song; "You Gotta Be". Gallco Studios launched a business incubation division in 1999 for iVamos, iTienda.com, UrbanDigital.com and the Boutique Agency, RUIDO Advertising and developed, co-created and produced the Urban Latino TV show (2002-2004). He also Co-Created and Produced the Television Lifestyles series, Urban Latino TV (CBS) and jumped into the Director/Writer chair on the film One Night Stand (2007). In 2016, Maurice worked in alliance with leading entertainment companies and Winston/Baker to help launch the China/US Motion Picture Summit.
Awards and Recognition
Recipient of the GRAMMY Award, recognizing excellence in the Music Industry.

Recipient of the CLIO Award, recognizing innovation and creative excellence.

Recipient of the ADDY Award, recognizing Creative Excellence.
With the realization of the impact that decentralization will have in different industries, he became fascinated with Blockchain Technology and created 'Story Beats'. Maurice is an author and a speaker on this topic and is passionate in working towards bridging the technology and entertainment industries. Production Expert Maurice founded Music Technology Enthusiast and Speaker Maurice is an author and speaker on intellectual property, data, finance and distribution using blockchain technology, passionately working towards bridging the technology and entertainment industries.