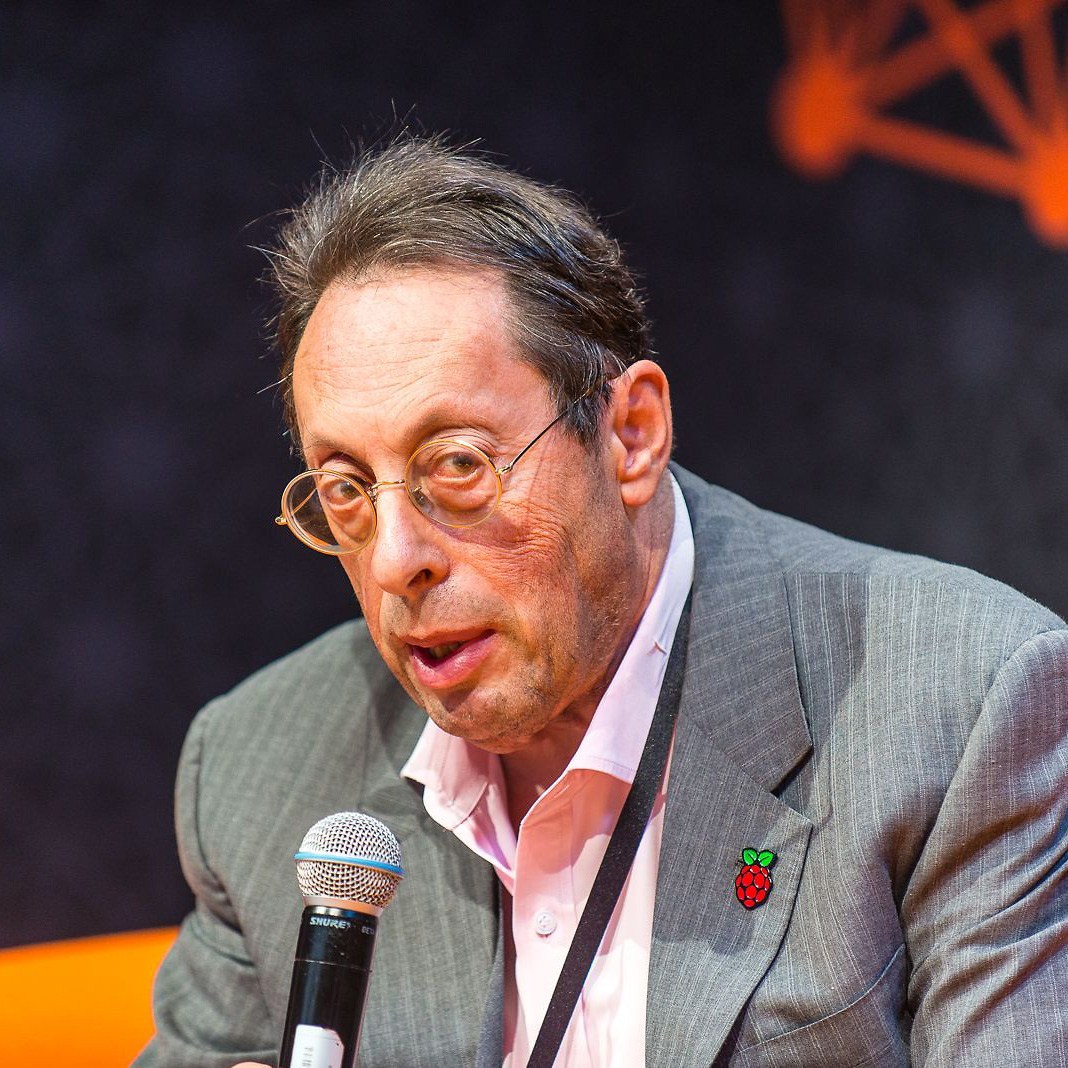 Jack Lang is an academic, serial entrepreneur and business angel with countless legendary successes to his name. His most recent success story, Raspberry Pi, revolutionized computing itself and made it accessible to even the poorest members of global society. Besides, it created ripples in the world of Education and IT. He was the co-founder of Electronic Share Information, which was one of the first electronic trading systems in the world, later being acquired by E*Trade in 1995. Another startup he co-founded was Artimi, which manufactured the next generation of ultra-wideband wireless chips. Outside of his role as a serial entrepreneur building solutions to the world's greatest challenges, Jack is an active academic. At the University of Cambridge, he is a lecturer examining and teaching courses in Business Studies, Entrepreneurship, and E-commerce. He is also a By-Fellow and Director of Studies at Emmanuel College. Recently, StageYou met Jack to understand how the Raspberry Pi, which offers low-cost computing, is empowering children to become creators rather than consumers of technology.
StageYou: What is your definition of digital transformation?
Jack: I have just read James Lovelock's book, "Novascene, The Coming Age of Hyper-Intelligence" and it seems to me to be too profound and sensible. James Lovelock was the visionary who gave the world Gaia theory, and in the book he postulates the ending of our current geological age, the Anthropocene – the age in which humans acquired planetary scale technologies, and the dawn of the Novascene, dominated by information. In this book, he looks towards the future where humanity has reached the stars. This is a future, which is dominated by information. He points out that a wire transmits information a million times faster than a nerve fiber, and it is not unreasonable to expect the development of hyper intelligent entities that are perhaps 10,000 times more intelligent than humans.
We already store much of our information, memories, and knowledge in a digital form. Technology too has advanced rapidly to the point where we are utilizing autonomous robots to explore other planets with hostile environments. Further, James Lovelock points out that a wire transmits information a million times faster than a nerve fiber, and it is not unreasonable to expect the development of hyper intelligent entities that are perhaps 10,000 times more intelligent than humans. This should not be feared but viewed as another step in the evolutionary process. These beings will be as dependent on the health of the planet as we are, so will be our partners, not our enemies. To make this transformation a reality, our most valuable tool will be mathematics. We know from history that any widespread new technology will change employment patterns and opportunities. This is a transformation that shouldn't be feared.This is a transformation that shouldn't be feared.

StageYou: What is the mission of the Raspberry Pi Foundation?
Jack: Our mission is to put the power of computing and digital making into the hands of people all over the world. We do this so that more people can harness the power of computing and digital technologies for professional work, to solve problems, and to express themselves creatively.
John: It took me 10 years until I could spend only a minute analyzing them. The first thing I check is if it's organized and aesthetically pleasing to look at. It's a clear indicator of whether the founder has vision, organization and structure. At this point, over half of the executive summaries get deleted.
To achieve this mission, we built the Raspberry Pi, which is a credit-card-sized computer priced at US$ 25. It runs Linux, which is a free operating system you'll also find inside your digital camera. It's powered by a USB phone charger. You can easily plug in a mouse, keyboard, and connect it to a TV or monitor and start using it instantly.
StageYou: As a co-founder of the revolutionary Raspberry Pi Foundation could you share with us the journey and the success of the Raspberry Pi?
Jack: The journey of the Raspberry Pi began at Cambridge in 2008. I was a member of the Faculty of Computer Science at the University of Cambridge. We had one of the foremost computer science courses in the world. Yet, the number of students applying was dropping like a stone. The entire IT industry was hungry for talent to expand but we weren't producing enough graduates.
We hypothesized that this trend was due to children not knowing the basics of programming. When we looked at the curriculum in schools, it was terrible. You had a subject called ICT but it only taught students how to use Microsoft products! Further, previous generations had computers like the BBC Micro or Sinclair computers. I was involved in the project to design the operating system for the BBC Micro. To do anything with these computers, you had to write the code and program them.
However, children today do not program, instead, they download apps. If you have a smartphone, you cannot program it easily because it is a sealed unit. Yes, you can create apps but you still need the approval to publish those apps. In other words, a smartphone is a sealed box. Similarly, if a kid has a gaming console, they cannot make new games for it. Every game is encrypted by the manufacturers. When you multiply instances like these, children simply don't know how to program anymore.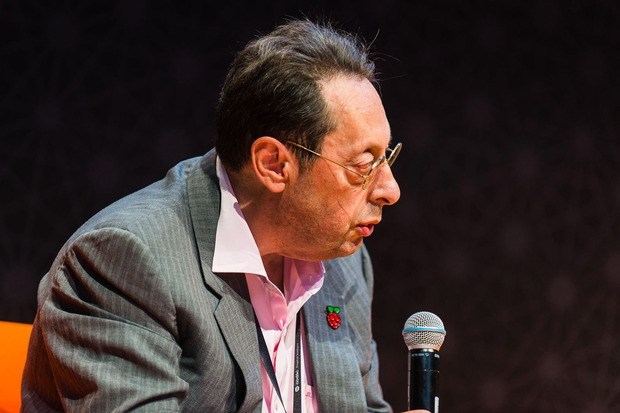 That's why we decided to create a cheap computing platform. One they could easily experiment with and not worry about breaking it. So my co-founders and I collaborated to create a prototype. It was hand-built and cost hundreds of dollars. After Rory Cellen-Jones, a BBC correspondent, put pictures of our prototype on his blog it became a viral sensation with over 800,000 people wanting one!
There was a market. We registered ourselves as an academic charity and raised funding through a combination of soft loans and angel investors in Cambridge. Afterward, we contracted a manufacturer in Shenzhen, China to produce 2000 units and published the software for it online. Interestingly, over 60,000 people downloaded this software for a computer that didn't even exist at the time!
However, the manufacturer missed the deadline to deliver the 2000 units. We decided to put our prototype units on eBay. We were stunned to see people willing to pay over US$ 2,500 for a $25 computer! After the units finally arrived, we realized we couldn't meet the vast demand with our current approach. Hence, we decided to license the design to a few large scale manufacturers.
Thus, on the 29th of February 2011, the Raspberry Pi was officially launched. Countless people wanted to get their hands on one. At our peak, we were getting 700 orders per second! We ended up crashing the websites of our manufacturers. To say that the Raspberry Pi launch was successful would be an understatement. It was a success disaster! Since then, we've sold over 22 million Raspberry Pi units, which people have used in countless creative ways.
StageYou: The Raspberry Pi has found widespread use across a wide range of applications. These applications range from simple home automation to experiments in space. Could you share with us how it has reduced barriers to access the power of computing?
Jack: Since the Raspberry Pi was first shipped, we've seen individuals utilize it in a variety of amazing projects. They've taken advantage of its size, portability, cost, programmability, and connectivity. Whether it's making games or building robots, the community has done interesting things with it.
You have AstroPi, which has been used to allow over 6,800 children to run experiments on the International Space Station, by participating in the European AstroPi Challenge. Individuals have used it to create a garden control system to automatically water their plants. It's even possible to run complex systems such as the Windows 10 IoT platform. A Raspberry Pi has been used to control a robot with Microsoft's holo lens device. Today, there's countless examples to choose from.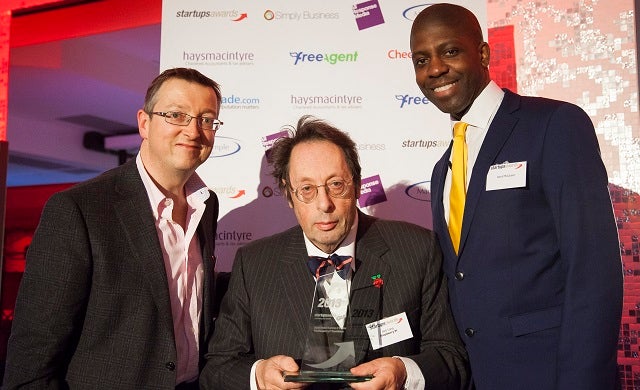 However, we've seen the most powerful applications of the Raspberry Pi can be found in developing countries. In such countries, the importance of low-cost computing cannot be understated. UNICEF has been utilizing the Raspberry Pi in refugee camps to teach children basic computing skills, mathematics, and improve their language. Another example is Rachel Pi, which makes the Raspberry Pi a knowledge server, with content from Khan Academy, medical advice, textbooks for school children, and even the entirety of Wikipedia. All of that content is stored on a single SD card. The Raspberry Pi has drastically reduced the cost of computing. We bundle this with free educational material and an active global community to enable anyone to learn about computer science and coding.
StageYou: Could you share with us what educational initiatives are being undertaken by the Raspberry Pi foundation to empower children with the necessary skills for a digital future?
Jack: New skills are needed because we're living in an age of global information and global accessibility. What happens when every light bulb and every light switch has an IP address and possibly a camera? How's the world going to look? The way we teach must change. Traditional educational routes are quite often dysfunctional. Hence, the target audience of our educational initiatives is the individual. To learn a skill, such as playing a musical instrument or computing takes 10,000 hours. So the 1 hour spent in school on a subject every week is irrelevant. It's the 3 hours you spend every night in your bedroom that matters.To bring about the digital transformation, we must invest in ensuring children have affordable access to technology. Afterward, we must offer them the knowledge to deepen their understanding of it. By doing so we empower them to be creators rather than consumers of technology. Hence, the Raspberry Pi community has numerous initiatives aimed at children.
There are 220 projects on our website, covering Scratch, HTML/CSS, Python, Raspberry Pi, and other topics. In 2018 alone, 3.5 million people used these as learning material. We've also partnered with the Scout Association to introduce the Digital Maker Staged Activity Badge, which gives scouts in the UK the opportunity to build their computing and digital skills.
Another concept aimed at encouraging children to learn to code is CoderDojo. This is a global community of local programming clubs aimed at children. Currently, 55,000 children are a part of this movement in 2082 Coder Dojos in 114 countries. Further, 33% of CoderDojo participants are girls. Similarly, we have Code Clubs aimed at children aged between 9 and 13 years old. Approximately 250,000 students learn to program through this initiative at 14,000 clubs across the world. Further, 24% of primary schools and 25% of secondary schools in the UK have code clubs. At their core, the initiatives of the Raspberry Pi foundation aim to educate children to combine 3 things: cheap computing, free education, and a vast global community.
StageYou: To elaborate on that answer, could you share with us what makes the Raspberry Pi community special?
Jack: It's a global community with members all over the world. These members volunteer their time and expertise to run various initiatives. 17,000 volunteers and educators are running Code Clubs. Similarly, 12,000 people are volunteering at CoderDojo clubs globally. We also host several events across the UK and North America to demonstrate the power of computing through practical programming and physical computer activities.
We have Raspberry Jams, which are community-led events for people to gather and engage in learning to create things with a Raspberry Pi. It invites people of all ages to share ideas and utilize the Raspberry Pi creatively. Similarly, we consider maker fairs, trade shows, and other large public events to be fantastic opportunities for engagement. They give us a chance to host activities geared towards giving individuals their first chance at being creators. Hence, our team is trained to provide information to help individuals further explore computer science through our other programs and resources. In 2018 alone, the Raspberry Pi Foundation engaged with 18,826 individuals through its presence at major events.
Various companies in the IT industry are active members of the Raspberry Pi community as well. Various companies and organizations have supported our work. Some support our work throughout the year while others support individual events. In 2018 our sponsors included Riot Games, Blizzard Entertainment, Broadcom Foundation, The Shell Centenary Scholarship Fund, Workday Foundation, Mastercard, Microsoft Ireland, and many more organizations. Additionally, we have thriving communities on all major social platforms. A popular destination for anyone who wants help with their project and is an active member of the community is the forums on the Raspberry Pi website. This is a platform moderated by community members to support well-informed discussions and maintain a positive atmosphere.
StageYou: You are a serial entrepreneur with multiple successful exits. You're the cofounder of Artimi, a business angel, and Entrepreneur in Residence at the University of Cambridge. From this reservoir of experience, what advice would you give to an entrepreneur in the context of embracing the digital transformation?
Jack: Don't wait for everything to be perfect! If you never start, you will never succeed. Start by talking to potential customers during the initial stages. Have them use your product and test it. Take their feedback and then refine your product. For most high-tech projects, the barrier is not technology. The real barrier is to build something that will solve the real needs of customers. Technology, regardless of how good it is, forms only a small part of bringing a project to a successful and profitable conclusion.
I've elaborated on this topic in my book, "The High Tech Entrepreneurs Handbook." It's a practical, hands-on guide designed specifically for individuals with a business idea but with little managerial experience. It guides you through the key stages of setting up and running a high-tech enterprise. This applies to both your startup or a project in your department within a larger company. It's based on the successful Cambridge University business studies course, which has generated at least one self-made millionaire each year.
StageYou: As you're a Fellow, Director of Studies, Affiliated Lecturer, among other roles at the University of Cambridge, could you share how Cambridge has contributed to the advancement of technology?
Jack: Over the past century, Cambridge has made numerous contributions to various avenues of science. Ideas at Cambridge have changed the world. For example, in the 1800s, Charles Babbage, the father of computing, created his iconic Difference Engine. Alan Turing then created his Theoretical Computing Machine in 1937. Afterward, Maurice Wilkes created the Electronic Delay Storage Automatic Calculator (EDSAC) in 1946.
Each of these innovations facilitated the evolution of computing. This was the march of progress. Fast forward to the 1990s and you'll see Sir Robin Saxby alongside Warren East founding ARM. Today, ARM is the world's leading semiconductor IP supplier. ARM now has a market cap of US$ 12 billion and its innovations are at the heart of more than 20 billion electronic products. Digitalization and computing wouldn't exist without the many fundamental innovations made at Cambridge over a century. The same is true in many other fields of science as well.
Therefore, it's not surprising that Cambridge is now home to the most successful technology center in Europe. The city is home to 1,525 technology companies, which employ 53,000 people and have a combined turnover of US$ 14.5 billion. A few examples of such companies with over US$ 1 billion valuations are Abcam, Domino, Ionica, Marshall, Solexa, and Virata. As a result of these successful ventures, the city enjoys a market capitalization of US$ 61.6 billion.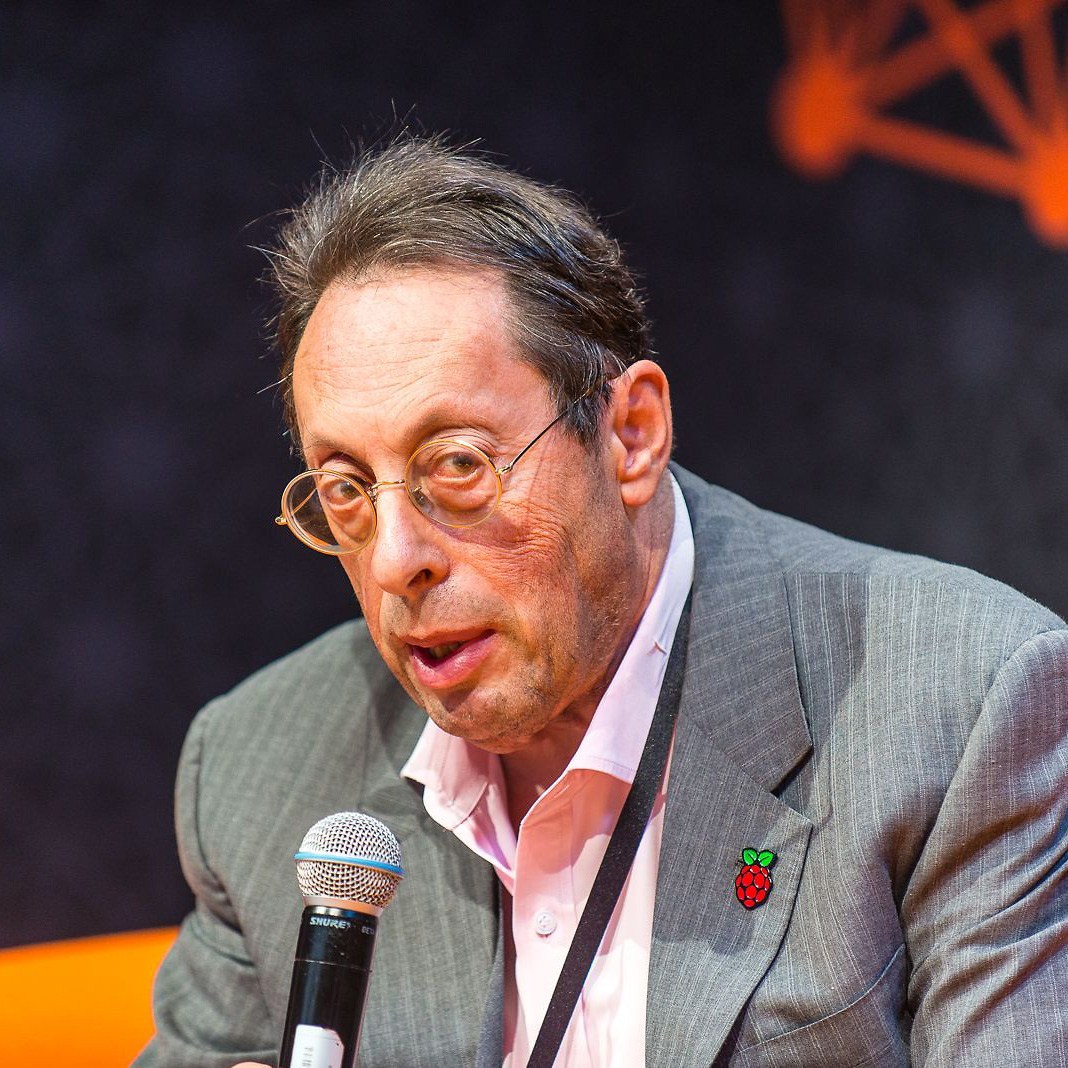 StageYou: Over the years, you've been active in academia experimenting with computers. To conclude, could you tell us about these experiments? Did they contribute to the success of the Raspberry Pi?
Jack: I've spent a large amount of my life in computing. Back in the 1960s, I was involved with a group at MIT to develop Artificial Intelligence. In the 1980's I was involved in the development of the BBC Micro. Cambridge has a rich tradition of developing low-cost mass-market computers. It was designed and built by Acorn Computer for the BBC Computer Literacy Project. Initially, we expected to sell 12,000 computers but ended up selling 1.5 million.
The BBC Micro was designed to educate children on how to code. Even though it had an operating system, you had to program it to carry out tasks. Most importantly, it saw widespread adoption in schools across the UK. This success meant that in the 1990s there was intense competition with hundreds of students applying to study computer science. Hence, when we saw the number of applicants drop in 2008, we decided to create another low-cost mass-market computing platform. Thus, the Raspberry Pi was born.
In summary, the Raspberry Pi was born to originally address the declining number of computer science graduates. It aimed to address this issue by offering a low-cost computing platform, which children could use to learn to code without fear of damaging it. Since its successful launch, 22 million Raspberry Pi units have been sold globally. They've been utilized for a variety of creative applications both on Earth and in space. The most powerful examples of the Raspberry Pi in use can be found in developing countries where it has become a gateway to knowledge. This is due to it reducing the cost of computing, freely accessible knowledge, and a global community of creators. This powerful combination has empowered millions of children across the world to transition from consumers to creators of technology. It follows a Cambridge tradition to develop low-cost mass-market computers and another tradition of developing ideas, which changed the world.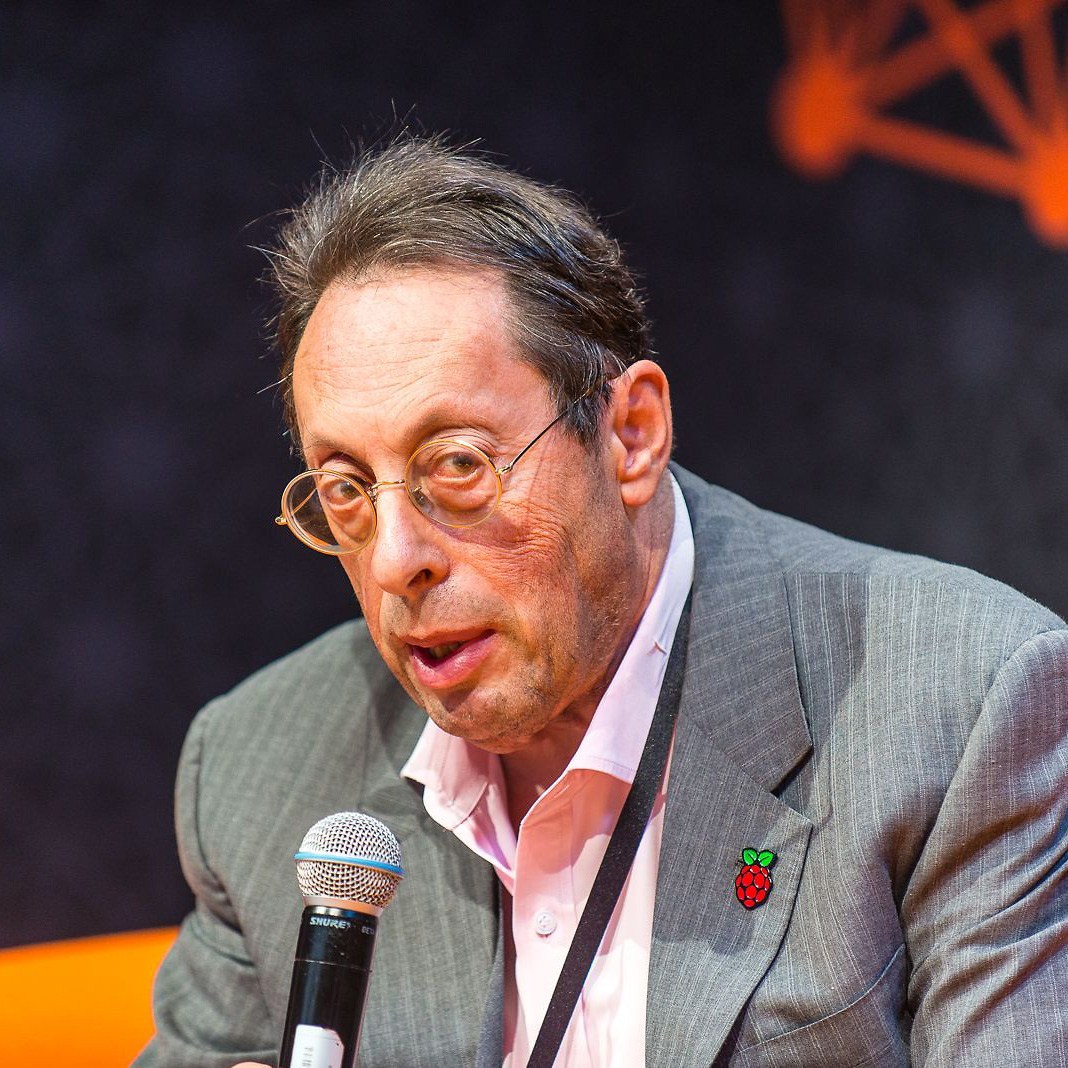 Jack Lang​
Jack Lang is a serial entrepreneur and business angel, and Co-founder and former Chair of the Raspberry Pi is a Foundation. Raspberry Pi a movement that has gone global teaching students world over to code. The Raspberry Pi is a series of credit card-sized single-board computers developed in the UK by the Raspberry Pi Foundation with the intention of promoting the teaching of basic computer science in schools and has launched " Learn to code" projects world over among the grassroots .
Jack Lang is an academic, serial entrepreneur and business angel, Interested in "computer science and how the brain works", His undergraduate degree in Mechanical Sciences at Cambridge led to a Computer Science diploma and a spell as Demonstrator in the Computer Laboratory. He left the University to found (with Prof Shon Ffowcs-Williams) the consulting company Top express, one of whose projects was designing some of the software for the BBC Microcomputer. He is also Co-founder of Artimi, which is making the next generation of ultra wide band wireless chips. In his early career, he founded Electronic Share Information, acquired by E*Trade in 1995, and Netchannel, acquired in 1998 by NTL, where he became Chief Technologist.
He is author of The High Tech Entrepreneurs Handbook and teaches and examines courses in Business Studies, Entrepreneurship and Ecommerce for the University of Cambridge Judge Business School and for the Computer Science Laboratory. He is Entrepreneur in Residence at the Centre for Entrepreneurial Learning, a Member of the School's Postgraduate Diploma in Entrepreneurship Advisory Board, an affiliated lecturer and faculty Board member in Computer Science and a ByFellow at Emmanuel College