Human capital development has become the champion of success in many organizations and communities over recent years. Talent acquisition, retention, and workforce enhancement are at the heart of operations, with 'people' at the helm of progress. However, harnessing skills of existing employees and discovering new talent, is an essential area of focus and potential challenge in this constantly evolving economy.
New strategy and methodology together with innovation and technology, perhaps could lay the foundation to the next level of human resource management. StageYou was delighted to speak with Jack Bennings, Director Workforce Services, CareerSource Broward, Greater Fort Lauderdale Alliance, who enlightened us on best practices and the future of workforce management, in Broward County, State of Florida.
Placed in a unique position, Bennings is perhaps the only one in the state we know of that's serving in a dual role; as the Director, Workforce Services for both CareerSource Broward and the Greater Fort Lauderdale Alliance. CareerSource Broward is Broward County Workforce Development Board which is a Federally funded operation. Bennings serves as the Staff Liaison to the economic development organization for Broward County, the Greater Fort Lauderdale Alliance.
Bennings emphasized the importance of digitalization and the use of innovation in organizational development. 'Technology is about increasing efficiency and speed while decreasing time, cost, and logistical hassle. We at CareerSource Broward want to help companies save money, energy and time. As a strategic example of Digitalization and Digital Transformation in recruitment, Bennings discusses the critical question of what systems were followed in the actual recruitment process. The first step, he says, is a listing on EmployFlorida.com, a state run database, which encourages companies to create an account where they can post their open positions. This is a key resource platform for both job seekers and employers at no cost to the company or individual. With over 1000 people arriving in Florida each day, the first recommendation is to upload their resume on this site.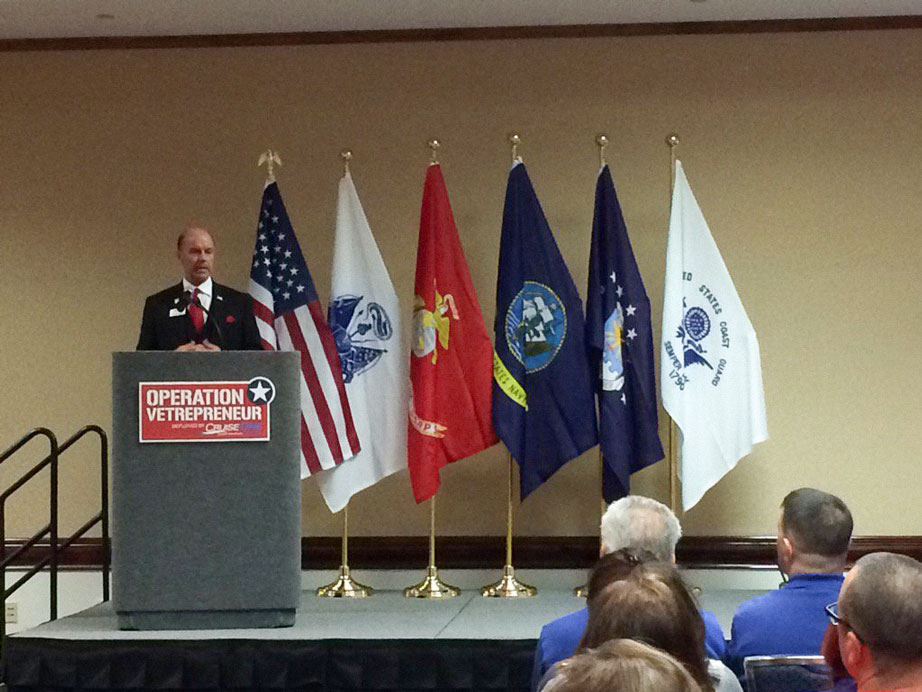 This allows for organizations to search for candidates that possess the skills set required; a great match making situation, in which the CareerSource Broward team is actively involved. This service comes at no cost, for pre-screening or recruiting, a tremendous advantage for companies that have been accustomed to the norm of paying a recruitment fee for onboarding.
Further elaborating on its features and benefits, he explained how this system could provide a comparison dashboard which matches and ranks candidates' skills in line with the prerequisites of the vacancy. The site has an automated system, where data could be extracted from a job posting, which in turn identifies the skill of each applicant. The system generated result shows the percentage of compatibility against the required skills for the vacancy posted. All this is enabled through Digitalization.
'A clear dashboard that matches candidates with companies within minutes, is a perfect example of digital transformation, and how technology can achieve a 10x impact' says Bennings.
Even though they haven't yet implemented a similar system for pre-screening automation as well, he acknowledges that many companies are using new tools like video interviews, possibly related to the technology field. He is confident that this digital transformation will take place across numerous industries in the near future, due to easy access of video, telephone and other technology driven tools.
'At any time, you use technology, be it to speak to someone on the other line, an online video where you are looking at someone, or instantaneous communication, eyeball to eyeball communication helps build confidence, trust, interactivity and engagement. Therefore, video can play a significant role in building the trust and confidence that eyeball to eyeball communication provides'.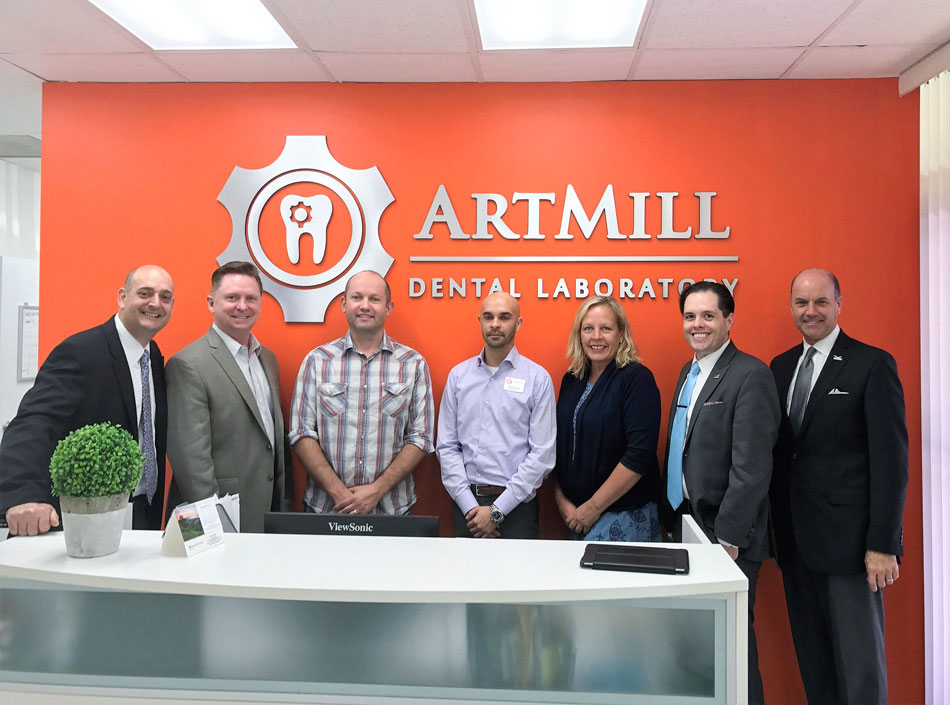 As important as recruitment, is workforce training and capacity building. Bennings emphasizes the importance of deploying technology for training and development of a task force. CareerSource Broward is a great example, where they partner with several of our local Educational institutions, for online training. With Programmers to manage the aspects of technology, and partnership with other 3rd party companies that have a certification and testing program online, he believes that education is a synergy between human interaction and technology. 'The education aspect cannot be limited to just the classroom, which is why we use every potential medium, and partner with a educational institutions that can provide productive methods such as online training'.
He also sees technology becoming more prevalent in businesses, and views companies that embrace digital transformation, as a sequence of transforming their operations to deal with the 24th century. For example in a manufacturing industry, technology could provide some satisfying solutions to the questions how can we be more effective? And how can we be more service oriented and improve our customer base? Digitalization therefore, he says, is another avenue to get closer to working with our customer base.
Further exploring the mandate of Workforce services and the scope of expertise of CareerSource Broward in relation to the field of recruitment, Bennings emphasizes that their involvement in supporting companies is high. Initiatives to increase bottom line, finding the next bright employee and training staff are instrumental in enhancing productivity and efficiency, especially in the training & hiring process. Whatever the field is, an organization is as good as its employee base and new talent recruited. The dual nature of his role provides Jack Bennings with the strategic advantage to facilitate this objective better, attributed to his links with both ends of the spectrum.
He also shared key initiatives that would be taken in the instance of a company considering relocation to another locality or county, with the expectation of higher perks and benefits. StageYou wanted to understand how technology and digital tools such as videos can be used to increase efficiencies in communication of companies from other states who want to make a move to Florida. A matrix reported to the county, based on information gathered from approximately 175-200 meetings which are held in a year, is called BRAVO, (Business Retention And Visitation Outreach). The purpose of these meetings are to impart and gather information, learn about the company, appreciate and, understand pain points and challenges, in order to identify the assistance required. This also includes meetings where they collaborate with the municipality and recognize their contribution to these companies. Therefore it was understood that many reporting tools, data analytics and communication tools become very useful in decision making and dissemination of information in these instances.
Bennings also elaborated on some of the resources used to help such start-ups and companies is the collaboration with Technical colleges and Universities. At 3% unemployment rate, Broward County has been one of the highest job growth areas in Florida, which could pose a potential challenge in creating next level employees. Organizations have to develop their own internal pipeline of talent. CareerSource Broward could potentially help mitigate this risk by creating links between these organizations and vocational institutes, universities and colleges. Thus building bridges between the business community and the ecosystem of education, equips numerous enterprises with necessary information, systems and technology powered platforms to prepare for the future.
The role of CareerSource Broward therefore is not limited to just businesses, but also has significant influence on the community at large, in creating opportunities; for example, collaborating with municipalities to assist in recruitment or training of employees to better serve local residents. Many members in the Alliance are serving on other boards, bringing industry sector-wide links, from the marine industry, to technology, and life sciences, thus enhancing the value addition towards these initiatives.
This discussion with Mr. Jack Bennings provided great insights to the symbiotic relationship between humans and technology, and the unique role of digital transformation in making connections and building bridges.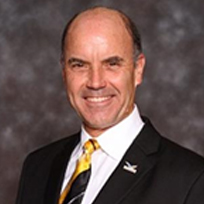 Jack Bennings
Jack Bennings is the Director, Workforce Services with CareerSource Broward and serves as a Liaison for Broward County's lead economic development agency, the Greater Fort Lauderdale Alliance. He works to assure coordination with workforce development programs when businesses are relocating, expanding, or in business retention efforts. Representing CareerSource Broward through the delivery of workforce development services at the Alliance, he works in collaboration with other Governmental agencies, Stakeholders, Business Clients, Municipal Partners and Committee volunteers and our Broward County Educational Institutions. His position requires understanding of both the organization's philosophy and mission and the ability to handle the demands and requirements of a senior-level manager. Because of his business background he also represents the State of Florida and locally funded training grants which serves as a tremendous employee retention tool for companies. He serves as the Staff Liaison on the Alliance's Permitting Action Team and actively participates in the countywide ePermits project; the Board of Rules and Appeals; the Broward League of Cities and Broward Building Officials Association permitting best practices initiative. He was a 2016 recipient of the President's Award from the Broward League of Cities; the President's Award from the Broward County Building Officials Association for his work in permitting and the Shining Star Award from the Pompano Beach Chamber of Commerce. In 2017 he was appointed to the South Florida Manufacturers Association representing CareerSource Broward and the Greater Fort Lauderdale Alliance. In September 2019, he was nominated by CareerSource Broward and won the prestigious statewide Barbara K. Griffin Workforce Excellence Award acknowledging a Workforce Development Professional who is passionate about customer service, a champion for partnership and collaboration and a results driven innovator for performance improvement, excellence and integrity. His business experience has been in various roles from 17 ½ years of senior association management experience; serving as Chief Operating Officer for a developing a real estate related technology company; to various marketing & consulting assignments … all leading up to his current position as Director, Workforce Services.