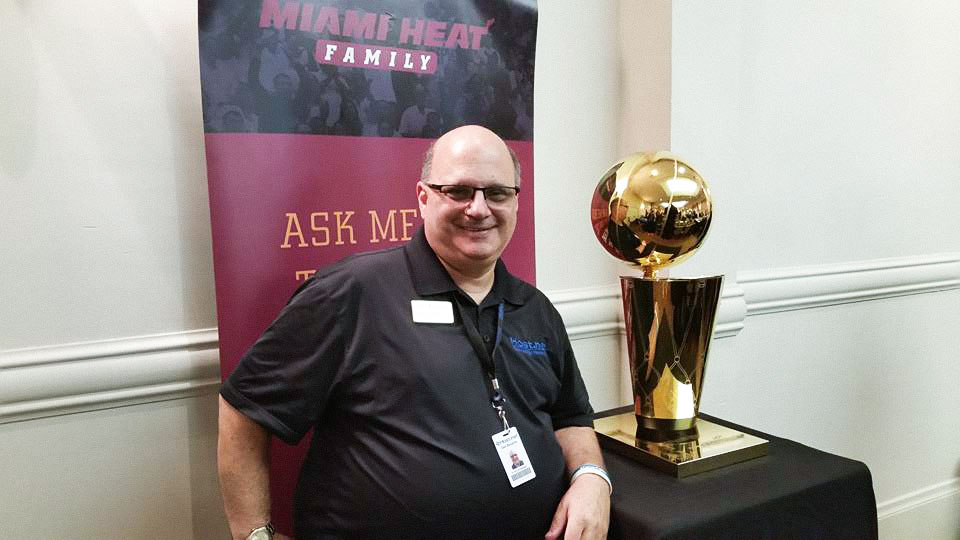 StageYou met with Glen to understand how TechLauderdale is working to transform South Florida into a Technology Hub and also to understand deeper the impact of technology in general.
StageYou: Could you share with us the mandate of TechLauderdale and its initiatives?
Glen: Our primary focus at this time is TechLauderdale, which is powered by the South Florida Technology Alliance. We're doing this in partnership with Broward Workshop, the Greater Fort Lauderdale Alliance, Nova Southeastern University, Broward College and partnering with other local organizations. Having received seed funding, we're working with these organizations to transform South Florida into the premier Technology Hub of the South Eastern US region.
Currently, we have the largest startup business platform here in the entire United States. Already, we're seeing people come to South Florida seeking technologies or funding to grow their companies. Hence, what we aim to do is match those companies with organizations that could assist them. This assistance could be in the form of funding or in other aspects to fuel their growth. That is the mission of Tech Lauderdale.
StageYou: You mentioned that Tech Lauderdale wishes to transform South Florida into a tech hub. This is something typically associated with San Francisco, Silicon Valley, and New York. Could you elaborate on how Tech Lauderdale aims to achieve this goal?
Glen: According to data from the Ewing Marion Kauffman Foundation, South Florida is ranked 36th in terms of entrepreneurship and growth. To improve this, we aim to create a tech hub for professionals, executives, and entrepreneurs. To that end, we're seeking to promote growth through connectivity and awareness of the rich startup ecosystem in the South Florida area.
Already, we have many co-working spaces and incubators to support startups of all sizes. Similarly, we also host multiple speaking events throughout the year. We recently held one such event, which was SUP-X, The Startup Expo. It saw over 1000 people attending from over 60 organizations. Additionally, we also have many funding opportunities, which we hope to connect with companies that can utilize it to grow.
Further, according to the latest statistics, our county is home to 23,000 professionals in the technology industry, with the average wage being US$ 81,000. The data also states that 24% of these professionals are women, which is a number we're working to increase significantly. Finally, we're also working with the colleges in the area and investing heavily in their programs. We hope that their students will work in the local area after they graduate.
Our funding comes from the County of Broward and that's where we're based. However, we're not limited to Broward. We're also active in Miami Dade and Palm Beach County. Our goal is to help drive companies towards South Florida and support anyone exploring the notion of relocating here. Through our consulting services, we allow such companies to thrive in the South Florida area. Finally, by investing in technology, we can create a thriving economy.
StageYou: IT Palooza is one of the largest initiatives of Tech Lauderdale. What are its other initiatives to build connections and support the growth of companies in the region?
Glen: Annually, we have 3 major events alongside our smaller networking events. The first, which is held towards the beginning of the year is Tech Talent Fest. Our goal with this event is to connect recruiters with individuals looking for new jobs or thinking of making a career change. This is aimed at both professionals and students seeking jobs in the technology industry. It ties into our goals of connectivity to help individuals realize their career aspirations.
Our second major event is the TechLauderdale Charity Golf Tournament . Its primary focus is to raise money for scholarships, which would go to major schools, coding schools, private schools, and a combination of other institutes in the area. The money raised will also go towards funding startups to help fuel their growth. Additionally, even with this competition, we aim to help individuals form connections within the community.
In July we hosted SUP-X, the Startup Expo. Our primary focus with this event was to connect companies seeking funding with investors or equity companies. We also hosted a competition resembling Shark Tank at this event. Entrepreneurs pitched their products, and the winner received US$ 25,000 as prize money. This event was an opportunity for the many startups to obtain funding and publicize what they were creating.
In December, we host our largest event, which is ITPalooza. It's a one-day event where we work with our largest sponsors and see approximately 2000 attendees. With this event, we aim to showcase the great technology and successful companies in our area.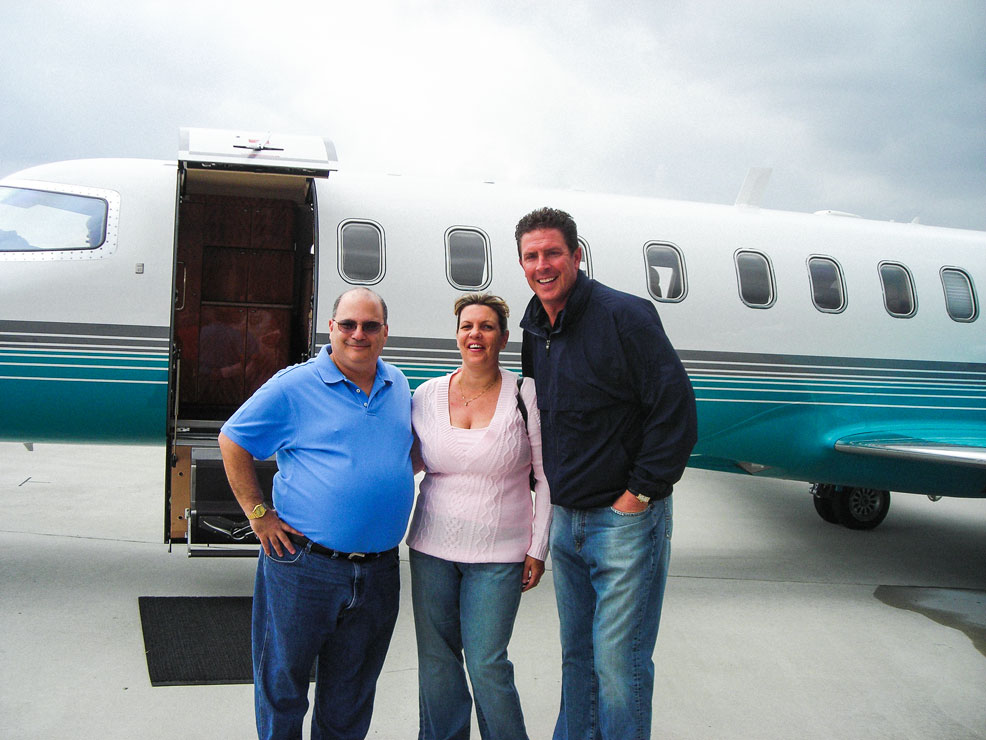 StageYou: To better understand the success of Tech Lauderdale, can you elaborate on the success of Companies here in the South Florida area?
Following are some of the nearly 200 companies who have corporate, division or regional headquarters in Greater Fort Lauderdale (shown below are the company name, type of headquarters, type of business, and location).
AAJ Technologies, Corporate HQ, IT Service Management, Fort Lauderdale
Advensus, Customer Service Center, Tamarac
Amerijet International Inc., Corporate HQ, Transportation/Logistics, Fort Lauderdale
American Express, Regional HQ, Fortune 200 Financial Services Company, Plantation
AutoNation, Corporate HQ, America's Largest Automotive Retailer, Fort Lauderdale
BBX Capital Corp., Investment Holding Company, Fort Lauderdale
Camposol Fresh, North American HQ, Agro-industrial Company, Pompano Beach
Charter Schools USA, Corporate HQ, Education, Fort Lauderdale
Chiquita, Corporate HQ, Food Production, Dania Beach
Chubb Group of Insurance Cos. Latin America, Corporate HQ, Air courier services, Plantation
Citrix Systems, Corporate HQ, Computer Network Software, Fort Lauderdale
Claire's Stores, Corporate HQ, Specialty Retailer of Jewelry and Accessories, Pembroke Pines
ComCare, Corporate HQ, Comprehensive Healthcare Provider, Plantation
Convey Health Solutions, Healthcare technology, Fort Lauderdale
Costa Cruise Lines, Caribbean/Latin American HQ, Hospitality, Hollywood
DHL Solutions Americas, Corporate HQ (serving U.S., Canadian and Latin American customers), Transportation/Logistics, Plantation
EADS SOCATA North America, Inc., North American HQ, Aviation, Pembroke Pines
Ecolab, Caribbean/Latin American HQ, Energy Technology Services, Miramar
Embraer U.S. Holdings, Americas HQ, Transportation/Logistics, Fort Lauderdale
Emerson, Latin America HQ, Diversified Global Manufacturing and Technology, Sunrise
GBS Enterprises, Corporate HQ, Textile, Furniture warrantees and meat-packing plants, Deerfield Beach
Heico Corporation, Corporate HQ, Aerospace, Defense and Electronics, Hollywood
Hoerbiger Corporation of America, Inc., Information Technology, Coral Springs
Hotwire Communications, Corporate HQ, Fiber, Gigabet Internet Services, Fort Lauderdale
Huizenga Holdings, Corporate HQ, Investment and Entertainment, Fort Lauderdale
JL Audio, Corporate HQ, Car, Marine and Home Audio Components, Miramar
JM Family Enterprises, Corporate HQ, Diversified Automotive Company, Deerfield Beach
Kaplan Higher Education, Regional Corporate HQ, Post-secondary Education, Fort Lauderdale
Kemet Corporation, Consumer Electronics Company, Fort Lauderdale
Magic Leap, Corporate HQ, Leading-edge Technology Company, Plantation
Marriott International, HQ, Lodging, Weston
Matrix Absence Management, Regional Corporate HQ, Professional Services, Fort Lauderdale
Mednax, Neonatal, Maternal-Fetal, Pediatric Services, Sunrise
Microsoft, Caribbean/Latin American HQ, Software Development and Distribution, Fort Lauderdale
Nova Southeastern University, Corporate HQ, Post-secondary Education, Fort Lauderdale-Davie
Nyrstar, Americas HQ, International Integrated Mining Company, Fort Lauderdale
Parallon, Business Unit HQ, Healthcare Company/Workforce Solutions, Sunrise
People's Trust, Corporate HQ, Property Insurance and Home Disaster Recovery, Deerfield Beach
Prolexic Technologies, IT Service Provider Offering Protection from Distributed Denial of Service Attacks, Fort Lauderdale
Propulsion Technologies International, Corporate HQ, Repair/Overhaul of Commercial Engine Parts, Miramar
Renegade Furniture, Corporate HQ, Furniture Wholesaler, Hollywood
Royal Carribean, Cruise Line Brand, Weston
SATO Global Solutions, LLC, Corporate HQ, Information Technology, Fort Lauderdale
SEACOR Holdings Inc., Corporate HQ, Transportation/Logistics, Fort Lauderdale
SeaLand, Western Hemisphere HQ, International Freight Shipper, Miramar
SmartWater CSI, U.S. HQ, Asset Protection, Fort Lauderdale
South African Airways, Americas Regional HQ, Transportation (Airline), Fort Lauderdale
Spirit Airlines, Corporate HQ, Transportation (Airline), Miramar
Stemtech International, International HQ, Development, Distribution and Manufacturing of Nutrition Products, Pembroke Pines
Ultimate Software, Corporate HQ, Human Capital Management Cloud Solutions, Weston
Uniform Advantage, Corporate HQ, Uniforms/Retail, Fort Lauderdale
StageYou: You've been active in the technology industry for over 3 decades. How have you seen South Florida evolve with technology and embrace digitalization? What has been your experience being a witness to this evolution?
Glen: I've been involved in the South Florida technology industry for over 3 decades. Hence, I had a front-row seat as a witness of digitalization and the evolution of technology. Initially, we had dial-up internet, with laughable speeds. Today, our connectivity has evolved to phenomenal levels. With such great connectivity, we're seeing companies both large and small connecting to the cloud.
However, cybersecurity must now evolve as well. We hear countless stories in the media of companies getting hacked. These threats cause concern for everyone irrespective of whether they utilize the cloud. Several cities in Florida have already fallen victim to ransomware attacks. Had they followed the best practices in cybersecurity, they wouldn't have had to pay millions in ransoms to retrieve their data. Therefore, we must do more as a community, to educate each other about cybersecurity. As technology evolves, the threats we deal with will evolve as well.
Adding to that, in South Florida we face a unique cybersecurity threat in the form of the weather. The region is prone to storms, tropical depressions, hurricanes, and other extreme weather events. With digital transformation, companies must understand that data is their most invaluable asset. You should have your data backed up and be able to restore it. Otherwise, if someone steals it or if a large storm damages your servers, after losing your data you won't be in business for long. Ultimately, digital transformation has to be done methodically and with a contingency plan. Otherwise, in the unlikely event, you lose your data, you'll have wasted your time and money.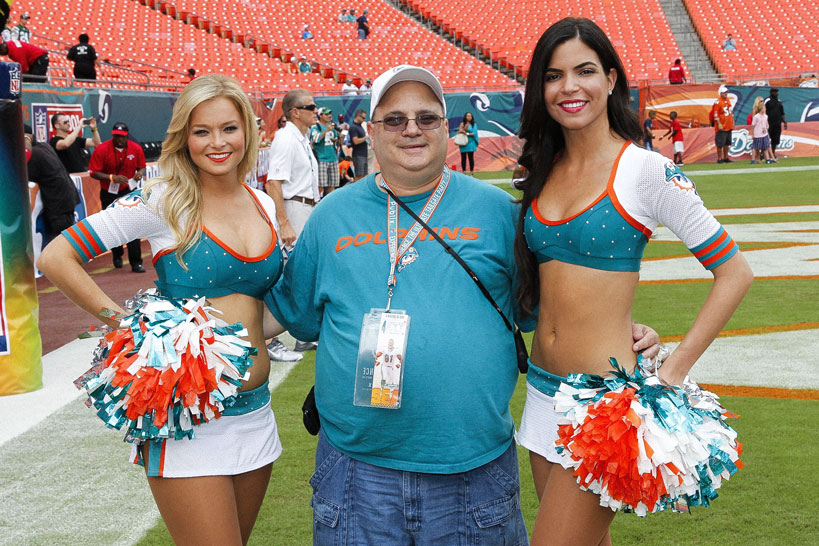 StageYou: Every individual has a different definition, but based on your experience, what is your interpretation of digital transformation?
Glen: My definition of digital transformation is that more information is now available at our fingertips than ever before. Terms like big data and unstructured data have been thrown around. However, what people may not understand is that there are different types of information as well. If you can act on this information in real-time, then you can rapidly enact changes to help society.
To elaborate on this with an example, Broward County has several technology projects. One of these is focused on the introduction of autonomous vehicles for public transport. As part of this project, the county has already allocated US$ 16.5 Billion via a 30 Year SurTax to install the necessary infrastructure. This money is being allocated towards innovation. It involves installing IoT sensors to monitor traffic. Similarly, there will be autonomous vehicles ferrying passengers to their destinations without any human drivers as they have smart sensors installed to monitor their surroundings. In other words, it's about collecting and reacting to data on a vast scale. Currently, there are autonomous busses in testing at remote locations. I believe this project is the perfect definition of digital transformation. 10 years ago, self-driving vehicles might have been science fiction, but they are a reality today. They may not be ready for the roads, but they are most definitely here.
Ultimately, digital transformation is all about information. The raw data you collect must be interpreted, understood, prioritized, and protected to ensure you can make the best decisions either personally or professionally for your business. We'll see this digital transformation continue and it won't stop in our lifetime. So if you don't know what you're doing, hire a consultant or form a team to determine your path.
StageYou: What are your thoughts on how video is being used? Do you see it evolving in the future and playing a more prominent role in business and any other applications?
Glen: There's nothing more disruptive than video. If you look at the work being done in the healthcare industry, you have a great example. The app allows patients to have a video call with doctors to get a diagnosis. Similarly, Kaiser Permanente, which is another major company in the healthcare industry, diagnosed approximately 100,000 patients via video. Further, it utilized wearable devices to measure blood pressure, heart rate, and other vitals.
From these examples, we see that if a doctor can have a smooth video call with a patient, they can then comfortably diagnose a patient without disrupting their lives. No longer does a patient need to wait for hours on end to see a doctor. In fact, with the rise of wearable devices, many health tests can be conducted at home with ease. Home healthcare has improved the quality of life for many patients. It's a testament to the power of video.
This potential was realized due to the increase in broadband due to the advancement of technology. In the past, we didn't have the required speeds. Today, due to the development of 5G and other technology, we can now enjoy mobility and communicate via video. Hence, I believe there's no technology more disruptive than video. If you're running a business and not utilizing it then one day you'll wake up wondering why you're losing customers. Nevertheless, there are security issues that need to be addressed. For instance, if you're a company storing video data and if it were to be stolen, what are the legal consequences you'd face?
StageYou: While video is disruptive, clearly there's a lot at stake for companies that utilize it in the event of a data breach or privacy issues. Hence, risk mitigation is important. Could you elaborate on this?
Glen: Any company utilizing data has to consider risk mitigation. Every company has assets and if they're stolen must be recovered. When such incidents occur, it can be as long as a week, before a company is operational. Most businesses can't recover after being inactive for a week. Additionally, if the stolen data were trade secrets, then it could be shared online. Once on the Internet, anyone could duplicate the company's product without paying a penny in licensing fees.
Hence, organizations must know how they can back up their data and where it'll be stored securely. As a basic rule, the data should be backed up in multiple locations and utilize encryption alongside other security measures. Even with all this in place, businesses must have contingency plans.
How much should you pay to keep your data secure? This is a question I get from many business leaders. My response is for them to identify the value of their information, how long their business can be out of service, and how long they can wait to resume operations. After thinking about these things, the cost doesn't matter.
In summary, digitalization has put more information at our fingertips than ever before. It is fueling a wave of disruptive technologies. Among them, video is the most disruptive. We see definitive proof of this in the healthcare industry, where it's being used to improve the quality of patient care. However, it's not without its challenges. Organizations must plan to protect their data and have contingency plans in place for disasters. Yet, when data is analyzed it can empower individuals and organizations, to make decisions that bring about positive change. We're witnessing this in Broward County, which is investing in various digital drives. Further, Broward county is where TechLauderdale is based, which aims to transform South Florida into a tech hub. It aims to do so by supporting companies in the region to grow through several initiatives including 4 flagship events. Among them the largest at IT Palooza and SUP-X, The Startup Expo.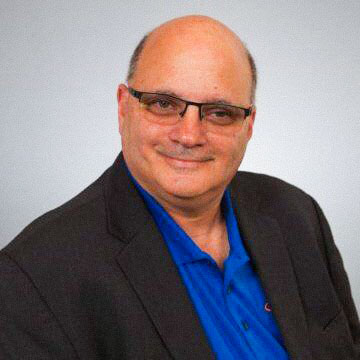 Glen Benjamin
Glen Benjamin is no stranger to digital disruption. Having spent over 3 decades in the technology industry, he has witnessed it. Throughout his career, he served in a variety of Sales / Partner/ Channel roles with HP, AT&T, Citrix, Sprint/Nextel, CenturyLink, Strictly Tech and currently with a local Managed Service Provider, LAN Infotech. Today, he consults with mid-sized to Fortune 500 companies on a broad range of technologies to support them in reaching their desired business outcomes based on their specific goals and initiatives. He is a Board Member of TechLauderdale and represents TechLauderdale as the Secretary. He is also on the Organizing Committee of its largest tech event, ITPalooza, which since its initial event in 2012, has had attendance of over 15,000 attendees, has had over 800 Speakers and presenters and raised over $352,000 in cash and donations for the local community.
Glen has worked in the Technology industry for nearly 40 years in a variety of Sales and Partner/Channel roles for organizations such as HP, Citrix, AT&T, Sprint/Nextel, CenturyLink and is currently a Client Executive for LAN Infotech. Today, he consults with mid-sized to Fortune 500 companies on a broad range of technologies to support them in reaching their desired business outcomes based on their specific goals and initiatives.Glen has a diverse background in Technology with specializations in Cybersecurity, Edge Devices, Cloud, Connectivity, Business Continuity, Social Media and Mobility-IoT to successfully deliver End-to-End Solutions for his clients.
He has been a Board Member of TechLauderdale as well as its predecessor, the South Florida Telecom Forum (SFTF) for about 20 years and for the past 3 years has been a Board Member of TechLauderdale along with their keynote event that is held annually, ITPalooza. Glen has volunteered his time for a variety of local charities such as the Leukemia and Lymphoma Society, Alzheimer's Association, Multiple Sclerosis Society amongst other organizations. In his personal time, he enjoys spending time with his Granddaughter and family and being a fanatic for my Miami Dolphins.