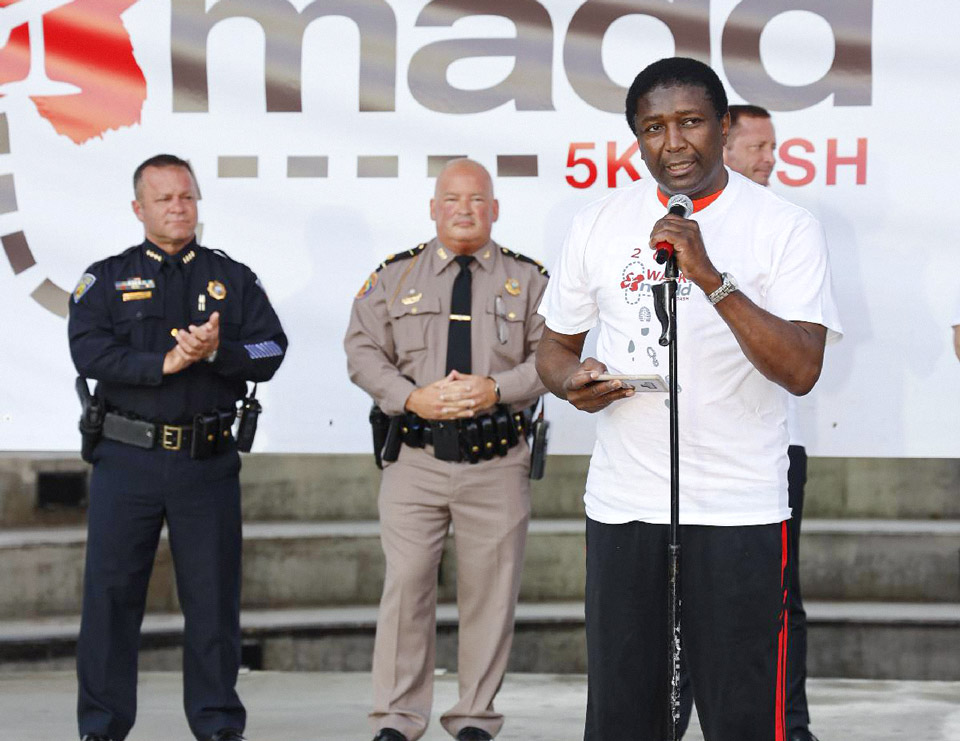 StageYou interviews Dale V.C. Holness, Mayor of Broward County, as he talks about his journey and experiences.
Dale Holness is the Mayor of Broward County, Florida | Broward County Commissioner, District 9 Former City Commissioner, Lauderhill, Florida.
During his time in the Realtor Association, Dale V.C. Holness witnessed several problems in his community. This plight gave him the impetus to begin his political career and in 2004 got elected to office in Lauderhill to tackle issues of growth and development within the city.
He founded the Lauderhill Chamber of Commerce and eventually by 2010 won a seat to the County Commission of Broward County, allowing him to become a change agent for the betterment of local businesses and the community alike.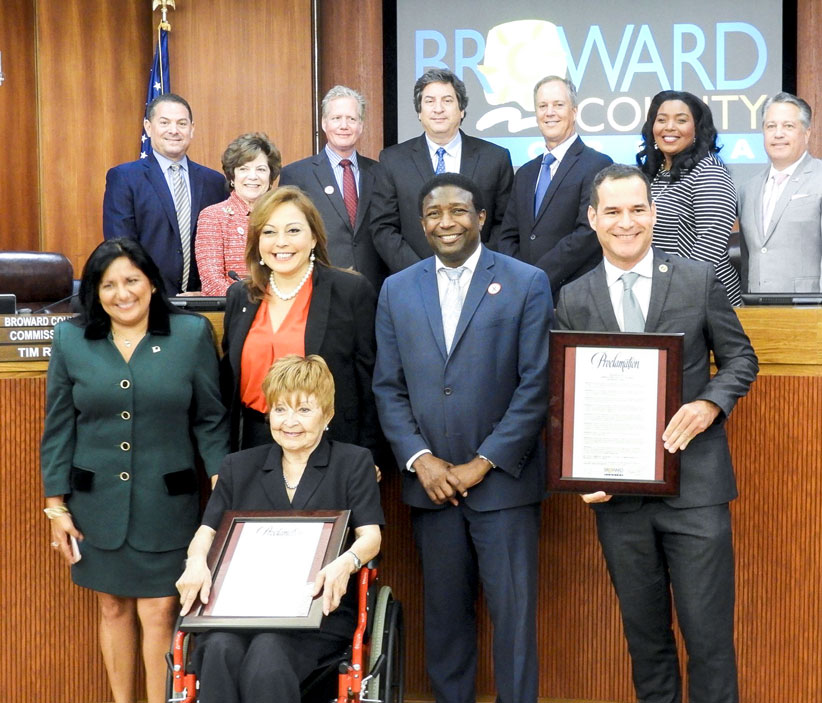 Broward County is a regional government with a population of 1,950,000 with 31 municipalities. Fort Lauderdale is the largest and holds the main governmental offices. Elements that fall under county jurisdiction include transport and roadways, economic development, social services, management of the seaport, airport, recreational, major parks, tourism, etc.
Since taking up the seat at the Commission, Dale has been at the forefront in matters of international trade and commerce and also founded Florida's International Trade and Cultural Expo that continues to help South Florida interface with the rest of the world, bring in more business and at the same time expose and share the diversely rich culture present in Broward County as well as South Florida in a broader sense. Under his leadership, he has seen the expo grow over the years and this year in particular, had 60+ countries represented and over 3,100 people registered for the event.
StageYou: As an advocate of international lobbying, how do you feel technology and digitalization has impacted initiatives such as Florida's International Trade and Cultural Expo?
DALE: I think overall, the government is being transformed by technology and digitalization. What is evident in my county is that we have implemented a new system over the past few years that has allowed us to reduce the number of employees and simultaneously to get more work done. We have eliminated the need to enter information into one platform and do it again somewhere else. So now a document used in one station can be accessed and worked on by another person somewhere else simultaneously. This collaboration along with videoconferencing has greatly improved the training process as well.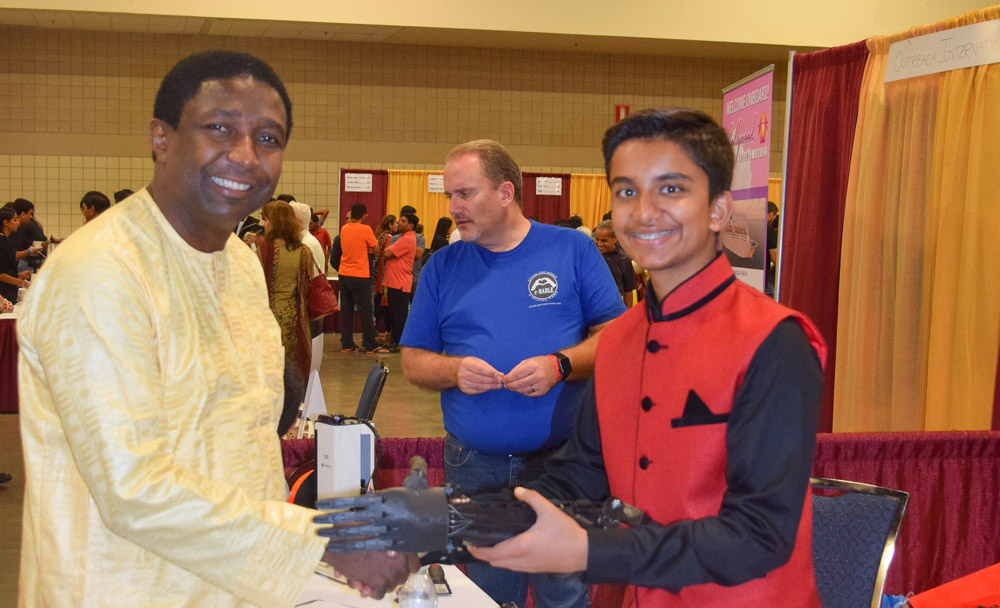 Another far-sighted technological feature that www.fitcexpo.com has is a digital matchmaking platform where those who register to attend the expo are able to set up their profile and connect with others who would be a good match to conduct business with regardless of where in the world they come from. In addition to connecting with each other before arrival at the expo, attendees are able to continue their business relationships after the event as well.
StageYou: Do you feel that implementing video profiles would be a positive step in terms of making the profiles for the expo more engaging and having a bigger impact?
DALE: I agree that is a great suggestion for us to utilize and it can probably be developed in the backend after this event and implemented for next time.
StageYou: You mentioned that the government is embracing digitalization, however it is my experience that the digital transformation and its efficiency in the private sector is often more effective. Would you agree?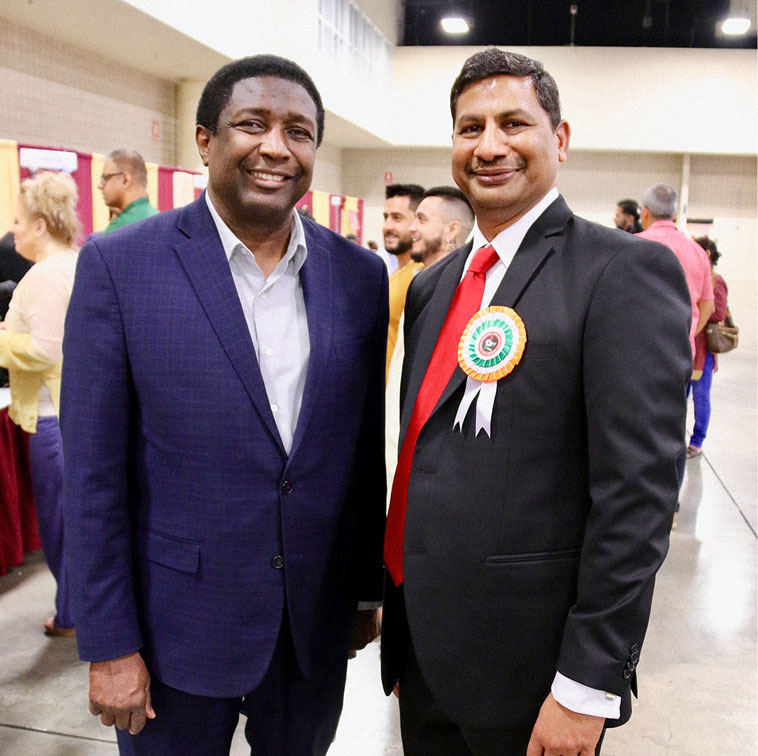 DALE: Yes, I admit the private sector is ahead of us in terms of utilizing new technologies. However, although we do have a distance to go, we are definitely catching up. For example, one of the things being worked on is a system that lets passengers waiting for public buses see where their bus is. This is similar to the way it is visualized by the ride hailing apps Uber and Lyft and we are building that into our system. This allows passengers to be more aware about the transport system that gets them to work, and to better plan their time, increasing convenience, efficiency and reducing possible frustrations as well.
StageYou: As a representative of the county, are there any examples where digitalization has helped the public with voicing their concerns, complaints and suggestions to the commission and for you to gather that data?
DALE: Yes, over time the development of the www.broward.org website that serves as an informative and interactive portal has let visitors who want to connect with us access a range of relevant topics. Another aspect of the website that we are digitizing is the planning and permitting process which would allow applicants to see the status of their permits thus increasing the level of satisfaction when it comes to the services we offer.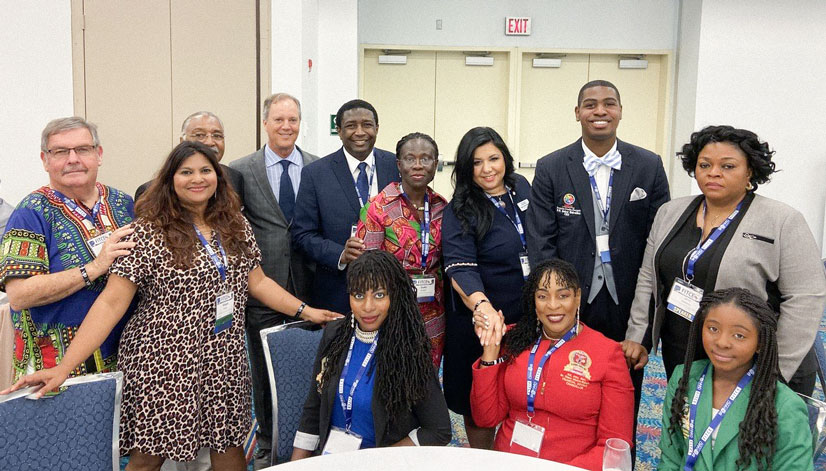 A sophisticated telephone system is also in place where a caller anywhere in Broward County dialing 311 will be directed to an information center. At this call center, he or she is able to access information from any department. As the call will be transferred between departments, the information provided to the operator during the initial part of the call is seamlessly shared and seen by parties in other relevant departments. This enables the different departments to communicate and work together more effectively in addressing and servicing the caller's needs.
StageYou: For the many areas and sectors that fall into the county's jurisdiction, where do you see technological advancement and digitalization happening in the most effective way?
DALE: In terms of the economic development, we have been able to give assistance to more people to help their businesses and connect them to different services. In terms of managing the county's finances and saving taxpayers' money, we have taken steps to simplify processes by way of technology and make our systems more efficient. The greatest impact of technological development is the way we are replacing old systems with digitized ones, putting in new principles of practice in place to keep abreast and adapt to a world that is more digital than ever.
StageYou: You mentioned that you were and still are a real estate broker. During your extensive time in real estate, how have you seen digitalization evolve and impact this field?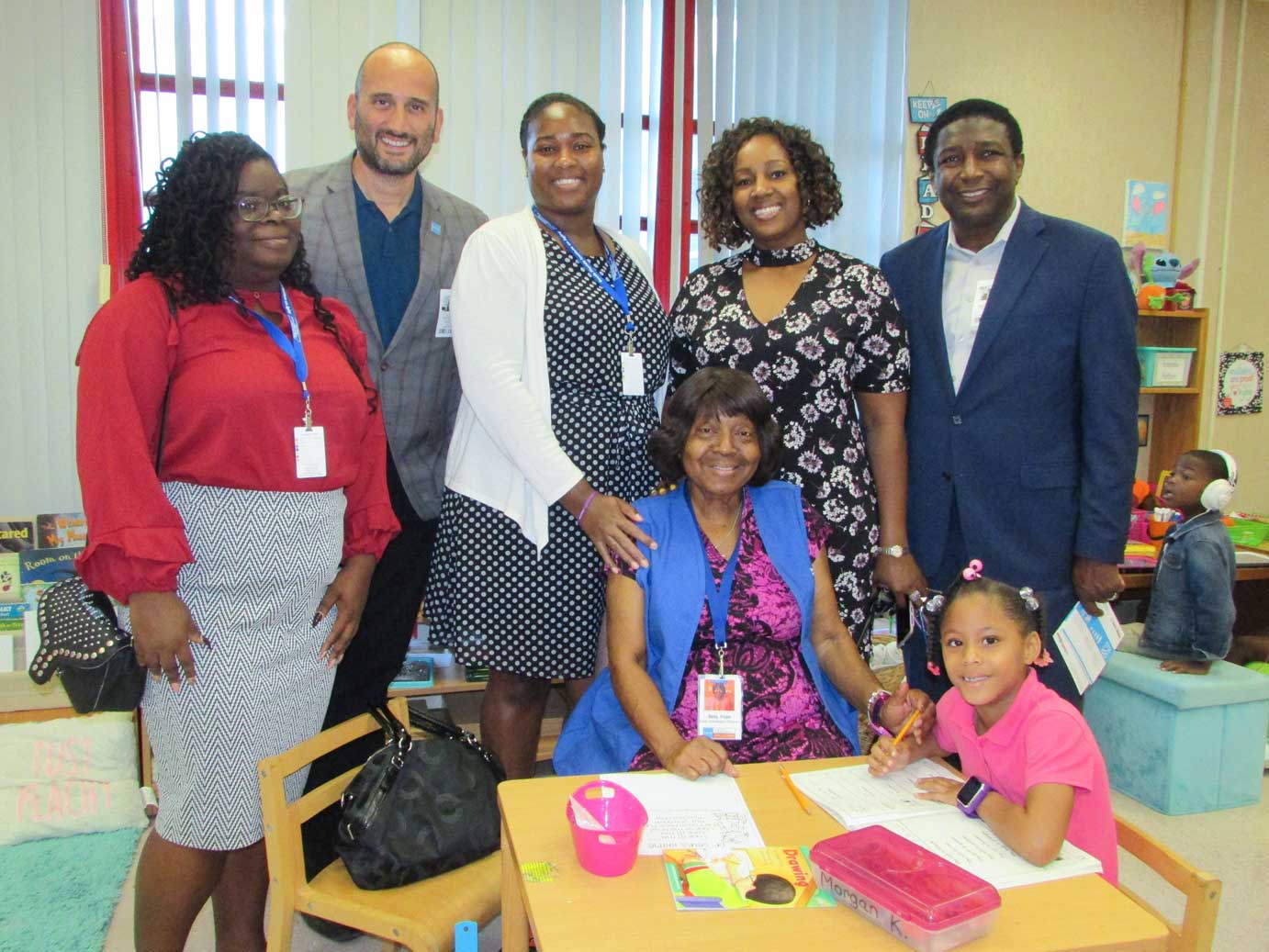 DALE: There has been a tremendous impact. Through the realtor platform www.realtor.com, people are able to buy a house without leaving the area they are in currently. A buyer can sift through, screen and even make a final decision about a property online, email the paperwork to be signed and proceed with the financial transaction. Basically, everything can be done in a digital format apart from signing the physical deeds and mortgages; but these too can be sent electronically at which point the buyer will download, copy, sign and send them back through express mail. These were unheard of concepts and huge changes in working practices that I have personally seen improve and develop since the time I started working way back when fax machines were commonplace.
StageYou: What do you think about the future of video as a digital tool in the areas of economic development, transportation and tourism?
DALE: Simply put, a benefit of technology for the commuter is being able to see where a bus is while waiting for it. Utilizing available videos, virtual tours, images and past reviews, a tourist is able to experience to a large extent what the accommodation during their next holiday would be like whether it is a 5-star hotel or a homestay with bed-and-breakfast.
Across the board, there is more information being shared online through video and other media channels. Even within our organization we now have landline phones with video call capability installed. This fosters a more connected and effective working environment and I expect that the future would bring more advancements along these lines.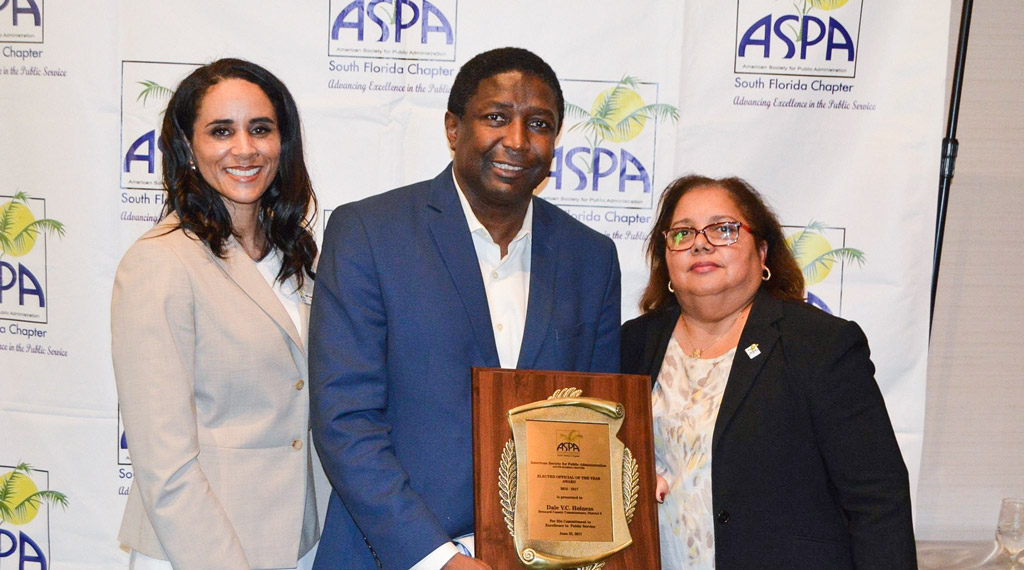 StageYou: Within the Lauderhill Chamber of Commerce, have you seen the workings of the chamber become more efficient with the advent of digitalization?
DALE: Yes. I see meetings are more commonly held via videoconferencing. So the trend seems to move toward business being conducted without leaving the home.
For example, in the travel sector, technology has replaced travel agents and travelers now need only to go online to book tickets and make plans. Many companies are also tying up with logistics companies, thereby making the purchasing process much simpler and smoother for all parties involved.
StageYou: Any parting words or advice you have for businessmen and visitors?
DALE: I would like to close by saying that even with all the technology that we have, we must always remember that no matter what profession we are in, we are serving people and we still must maintain a human touch: that kindness, love and care for our fellow humans.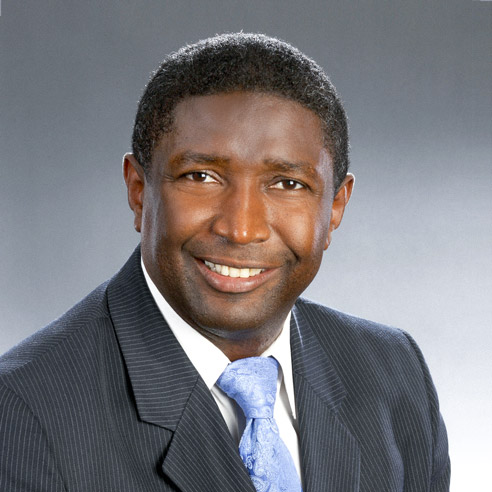 Dale Holness
Recently named Legacy Magazine's Public Official of the Year and by South Florida Chapter of the American Society for Public Administration 2017 Elected Official of the Year, his political record is well documented in his many years of public service as a Lauderhill City Commissioner & Vice-Mayor (2007, 2010) plus his terms from November 2010 – Present, as a Broward County Commissioner for District 9 and Vice-Mayor of Broward County. His district population is in excess of over 200,000 people and covers over 8 municipalities.
Vice-Mayor Dale V.C. Holness efforts include but are not limited to:
Sponsored the ordinance for the expansion of Broward County's Adult Civil Citation Program.

Sponsored the resolution for the expansion of Broward County's current Living Wage Ordinance.

Led the effort for a $20 million economic development package and community improvement programs for Central Broward District 9 and proposed and got adopted that the Broward County's long term strategic plan include the goal to make Broward County the international trade center to the world for the state of Florida.

Required $2.5 million to be allocated towards park improvements in District 9 allowing for residents to have clean recreation and public open spaces for their families.

Sponsored an additional Homestead Exemption (from $25,000 to $50,000) for persons 65 and older allowing for low income senior property owners who qualify for the extra property tax reduction. This allows for lower property tax.

Lead the efforts to build 63 new single family homes in the Broward Municipality Services District.

As a Lauderhill Commissioner, Holness started the Lauderhill Chamber of Commerce, which currently has over 300 members and he also established The Lauderhill Business Incubator.

Leading force and organizer behind the Lauderhill Mall Citizenship Drives, with nearly 1,800 citizenship applications processed.

Visionary & Architect for Florida International Trade & Cultural Expo (FITCE), an annual event held at the Greater Fort Lauderdale-Broward Convention Center, which in 2018, attracted over 1,000 attendees including: international businesses, local businesses, multicultural global trade representatives from over 50 countries, federal, state and local trade agencies, and government leaders from around the world.
Several companies relocated to Broward as a result of this annual event.
Vice-Mayor Holness supports capitalizing on Broward County's geographic uniqueness as the Gateway to the America and maximizing our assets in Port Everglades and the Fort Lauderdale-Hollywood International Airport.
Vice-Mayor Holness is a strong advocate for small, minority and women-owned businesses, as well as improving economic development opportunities for all. His focus will always remain on improving the economy, getting people back to work, increasing opportunities for home ownership and helping those who are going through hard times.
He is also active in many local and international civic organizations including but not limited to: Chair of the Broward Black Elected Officials; Broward County Children's Services Board; Haitian American Leadership Organization, Member; HIV Planning Council; Broward League of Cities; Lauderhill Regional Chamber, Founding Member; Broward Metropolitan Planning Organization; Caribbean Democratic Club; Broward Housing Council, Member; Broward Democratic Black Caucus; and NAACP Life Member.
Alan is a member of Cambridge Angels and Sophia Business Angels (France) and advises numerous early stage companies internationally.