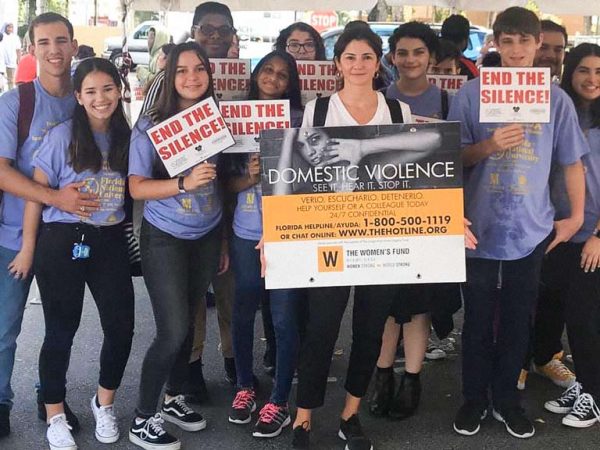 Technology – a facilitator of advocacy, awareness and fundraising
The Women's Fund Miami-Dade is an organisation formed to empower and improve the lives of women and girls through advocacy, investment, and impact. Over 25 years ago, in the wake of Hurricane Andrew in 1993, with the help of funding raised by the community, the organisation was established by a small group of women dedicated to transforming the lives of women and girls in Miami. Since then, being proud of their accomplishments, The Women's Fund Miami-Dade has been focusing on creating change for women by investing in key collaborative initiatives that generate a sustainable impact in four pillars, economic mobility, leadership, health & well-being, and freedom from violence.
To provide more insights on the organisation and how digitalisation has nurtured their ongoing mission, StageYou had the privilege of speaking with Carolina Garcia, Community Development and Outreach Director – The Women's Fund Miami-Dade. Carolina's role in The Women's Fund Miami-Dade includes working hand in hand with the Executive Director, Kathy Andersen, to manage programs, develop awareness campaigns, raise funds, and engage and support community partners.
For an organisation of this nature, funding is of paramount importance, as it involves providing support to grassroots organisations, as well as extensive awareness campaigns. Technology has made fundraising more efficient, with easy access to online donation. This could be illustrated through the womensfundmiami.org website itself, where a donation can be made instantaneously by just clicking on the donate tab and paying online. Similarly, systems have been integrated and automated to facilitate donations even when purchasing goods online, where for example 'a percentage of the total cost of a purchase can be donated to The Women's Fund.' A simple yet powerful use of digital tools where supporters anywhere, at any time, can do their part to support this cause.
Carolina also stressed the importance of advocacy and awareness, drawing our attention to some of the digital tools that The Women's Fund uses to empower people and communities. Through their Take Action campaigns, they provide constituents with digital tools to take action on legislative issues and ultimately create change. In simple, quick steps one could write directly to elected officials about issues of concern, and show their support or disapproval. This digital platform houses a system that also posts automatically on elected officials' Twitter pages, giving even more visibility to constituents' views.
Some examples where people have voiced their opinion using the advocacy platform would include – HER Act of Reproductive Rights, Equal Pay campaign advocating for women's equality in the workplace, and Stop sex trafficking campaign. You can find more details at https://womensfundmiami.org/take-action/
Through their website, The Women's Fund shares relevant content regarding changes in legislation, important reports and statistics, as well as good news, and highlights about outstanding women in the community. Through livestreamed interviews conducted by Kathy Andersen, the executive director, people can learn about the women who are leading the women's movement in Miami. Among them one can find elected officials, top executives, artists, philanthropists, grassroots organizers, business women, survivors. This form of 'digital story-telling' is obviously quintessential in creating awareness and cultivating a common social mission, where interactive digital technology such as live streaming, recorded audio & video messages, success stories, are essential components of campaigns initiated by the organisation.
While it can promote real action, it can also inspire and instil some key messages amongst its audience. She quotes an example of an instance where if someone cannot be present yet wishes to connect with the community, they could make their presence felt through video. Recalling a real experience in the organization , she spoke of a distinguished guest who had to opt for virtual participation to address the gathering. 'She sent a video greeting everybody and showing her support for the campaign, which was crucial in bringing even more stakeholders together. I believe digital connectivity is a great way to bring people together around one's mission' says Garcia.
The Women's Fund Miami-Dade has partnered with the Miami Super Bowl Host Committee and the Office of Miami-Dade State Attorney Katherine Fernandez Rundle to lead The Stop Sex Trafficking Campaign. Throughout 2019 and leading up to, through, and beyond Super Bowl 2020 in Miami,The Women's Fund will engage stakeholders from the local, national and international community to develop initiatives to create awareness, enhance services and support systems for victims, and increase reporting of sex trafficking to law enforcement.
To spread the word around and reach a larger community, The Women's Fund Miami-Dade also uses social media and email campaigns. Social media platforms such as Facebook and Twitter are vastly used for Digital storytelling, Broadcasting Live streams, communicating with groups, as well as sending messages across to the communities and beyond connecting people from different spectrums.
Similarly, outdoor advertising methods are also used to publicise the organisation's messages. As examples, Carolina emphasised their outdoor campaigns, which make use of roadside billboards, metro rail systems, bus-stop shelters and even digital trucks. Sending of Invitations via electronic media and report generation have also been digitised within The Women's Fund Miami-Dade.
She further provides insights on how the organisation's fundraising efforts during their main luncheon event have been digitised as well. An example of which is the annual fundraiser of the organisation, "The Power of the Purse," where guests bid on auction items using their phones or iPads, instead of using the classical methods of paper or bidding live.
Carolina concludes with a valuable insight, that a digital mindset is of utmost importance in driving their mission, as digitalisation not only builds capacity of a community but also provides an opportunity to carry their message to the rest of the world.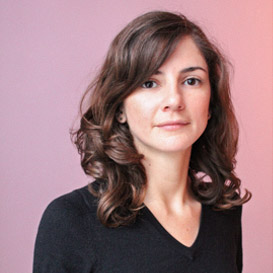 Carolina Garcia
Carolina Garcia is the Programs and Operations Director at The Women's Fund Miami-Dade. She moved back to Miami after completing a master's degree in international relations at Harvard University, and working for Colombia's second public university as international cooperation advisor. She worked hand in hand with scientists, diplomats, and the University's International Affairs Office to develop unprecedented partnerships and collaborations with science giants like the Max Planck Society, Groningen University, and Natural History Museum, London. Her love for Miami brought her back to the city she's called home for the greater part of her life.
Carolina has also worked as community organizer, working for international organizations like OXFAM America, which focuses on the alleviation of global poverty, and cultural and arts institutions like the American Repertory Theater in Boston, and Miami Film Festival. More recently, Carolina worked as operations executive of the Alacran Foundation, launching the nonprofit's first operations in Jamaica in partnership with the Bob Marley Foundation.
She is a professional translator between English and Spanish, and a food, travel, art, and nature lover.