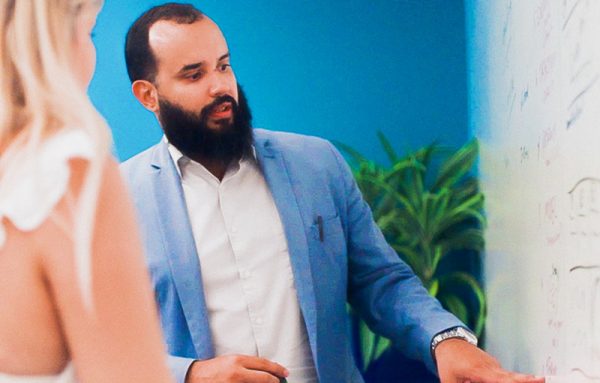 Technology has literally placed the entire body of human knowledge into our pockets – almost any piece of information, from the trivial to the monumental, lies a few taps away from anyone with access to the internet. Entire education system is digitally transforming. In that case, how come we aren't producing entire generations of geniuses to solve the myriad issues we continue to face?
To discuss the topic, StageYou spoke to Miami EdTech President, Carlos Vazquez, who believes the problem isn't with students; it is our education system and how we support teachers that needs to evolve so that they can nurture a new generation of critical thinkers. Vazquez operates a non-profit entity that puts digital technology to use in empowering educators, and in turn, benefiting students. He delved into some of the ways digital transformation is impacting the education sector, especially outside the commonly considered areas such as e-learning and programming skills development. Digitalization of Education he says is not as simple as taking a course online, it's a deeper process of building capacity that will reduce the dropout rate of students subscribing to online courses.
He says that the first wave of this transformation came with the rise of coding as a problem-solving tool. Coding skills could help its practitioners develop efficient methods to process data and solve issues, but even teachers were largely unaware of the implications of harnessing such capabilities – let alone how to use it in practice. A lack of training had left them behind the curve in a system that assumed merely investing in new equipment alone would be enough to ensure students adapted to the changing world around them.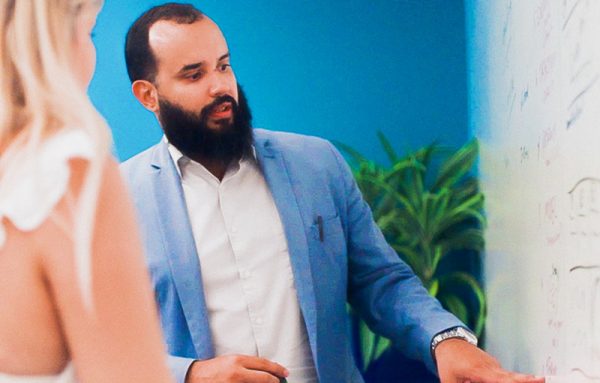 Vazquez noted that even students with the skill to code were limited by a lack of communication and interpersonal skills; they knew the theories, but an inability to practically apply their knowledge held them back. In this sense, many of them lacked the key 21st century learning skills known as the 4 C's: communication, collaboration, creativity and critical thinking, which would help them become well-rounded individuals, both technically and professionally competent.
To do this, Vazquez says, the problem must be tackled at the source: by helping teachers better understand how things work in the digital landscape, particularly when it comes to the practical aspect of coding. It isn't just about learning to write the code, he notes; students stand to benefit far more from understanding the computational thinking and collaborative approach required to develop useful applications. In understanding these models, teachers can tailor the delivery of their lessons in a way that gives their students insight into how their skills will be used in the real world.
Another important aspect this project-based learning would introduce, Vazquez says, is cultural relevance; having students undergo a more collaborative learning experience would familiarize them with the multi-cultural challenges that are becoming more apparent with the advent of technology-driven globalization. These students would then be able to apply their lessons to not only work more effectively as part of today's decentralised project teams, but to use the tools at hand to devise innovative solutions to problems that are universally applicable – ultimately translating into better ideas, effective business models, and a transformed world. Vazquez gives examples of cultural concepts such as shared family accommodation and shared drives in Asia and Latin America and how we see the cross application of such concepts today in action in business models such as Airbnb and Uber. Each cultural community should be empowered to understand the process of innovation and to understand that such cultural concepts can be converted into powerful business models that can go global.
This is why his organisation, Miami EdTech, focuses on giving teachers technical skills, combining cultural competence with technology education for a framework that considers the unique background of each student to make their lessons more relevant and understandable. With digital transformation bringing project-based thought models, such as those used in software development like scrum, design thinking, lean methodology, agile, to classrooms, students will be able to learn about and help overcome the issues that hinder their peers from disadvantaged backgrounds. Also, students trained with such mindsets will be able to use these computational frameworks to bring about innovations.
What Vazquez envisions as the digital transformation of education goes far beyond the use of technology in classrooms to improve delivery efficiency; it is essentially a shift in mindset to adapt to the concepts that underpin this technology. He notes that there needs to be system-wide changes for this to happen, where instead of simply allocating school budgets towards new equipment, focus needs to be placed on having better-trained, better-paid teachers that can engage today's students with relevant lessons – something that is currently limited to more affluent schools.
As opposed to running short-term workshops and online courses, which see a lot of initial participation but incur a high rate of dropouts, investing in teacher-training can result in more engaging lesson delivery. In doing this, the next generation can be given the 21st century skills they need, boosting their entrepreneurial skills and employability so they can thrive in the modern marketplace.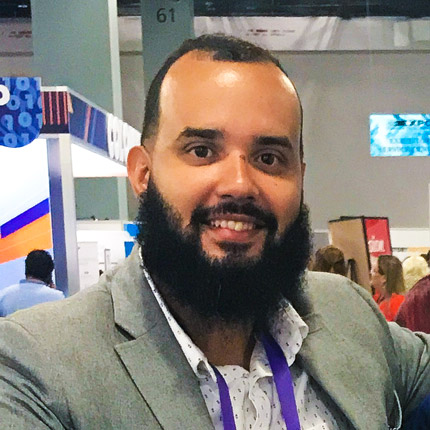 Carlos Vazquez
Carlos Vazquez is a seasoned educator, technologist and entrepreneur known for his innovative leadership in the Ed Tech field. Throughout his career, he has cultivated an extensive and versatile experience at the intersection of technology, education, and communications, leveraging technology to find disruptive solutions for ineffective systems.
Currently, Carlos serves as the founding president of Miami EdTech®, a 501(c)(3) nonprofit dedicated to transforming education through the use of technology and igniting the entrepreneurial spirit within today's educators. Substantiated by a flourishing teacher-tech-centric ecosystem and mutually beneficial cross-sector partnerships, Miami EdTech envisions a world where innovative technologies redefine education with real-world, scalable solutions. Leveraging bespoke programming, Miami EdTech and its partners work to address systemic challenges in education, provide a means for today's educators to turn their tech-enabled solutions into successful enterprises, and advance diversity, equity, and inclusion in computer science education.
Growing up in the South Bronx, Carlos saw firsthand what it meant not to have access to a network of professional mentors. This inspired him to begin a path in social justice community work while enrolled at Fordham University, where he served as a mentor for a Collegiate Science and Technology Entry Program designed to prepare students of color and economically disadvantaged students for careers in STEM fields. Carlos also taught in a bilingual 5th grade classroom as a member of the highly competitive NYC Teaching Fellow teacher training cohort, later coaching first-year teachers as a Fellows Ambassador. A passionate advocate for underrepresented communities in the tech industry, Carlos has since embarked on a career as an edtech entrepreneur and nonprofit professional, launching several successful workforce readiness programs that focus on inspiring and training individuals to develop in-demand tech and entrepreneurial skills for the modern workforce.
In 2017, Carlos served as Co-Director of the Miami chapter of New Leaders Council, a national organization dedicated to educating and empowering a new generation of leaders. He now serves as CEO/Co-Founder of CDG Innovations, an educational technology services and consulting company, which developed videoRehearser, a virtual training and coaching platform that uses brain science to transform learning. Additionally, Carlos serves as adjunct faculty at Miami Dade College and on the Vice Provost's Council at Florida International University
Carlos holds a Bachelor of Science degree in Computer Science from Fordham University, a Master of Science degree in Education from the City University of New York, and a Master of Science degree in Web Strategy & Design from Mercy College. When not working to strengthen his community through Ed Tech, he can be found prototyping the next big app, editing pictures and videos, or organizing tee-ball tournaments for his 3-year-old son.