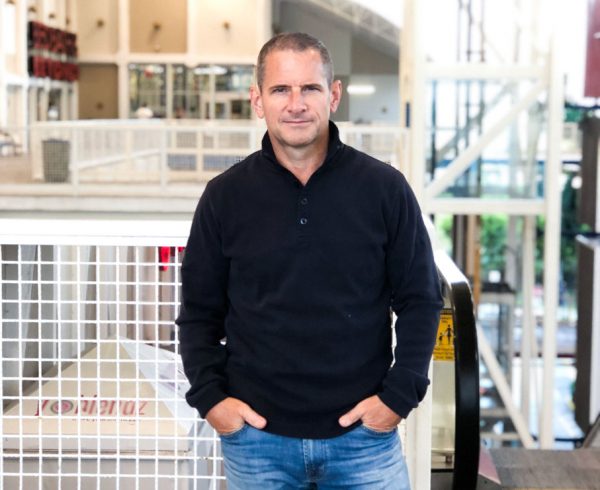 Be it traditional small businesses or more state-of-the-art companies, how does one streamline, understand and improve their businesses and their processes? The answer lies in digital technology.
StageYou spoke to Bob Fitts, Executive Director and Board Member of TechLauderdale and the Founder and Producer of SUP-X: The Startup Expo, on "Digital Transformation and Digitalization". The TechLauderdale promotes the growth, success, and awareness of the regional technology community through events, networking, programs and education, while SUP-X brings together start-up and early-stage entrepreneurs, angel investors, venture capitalists and related service providers from throughout North America. Held annually in Fort Lauderdale, Florida, SUP-X attracts approximately 1,000 attendees each year from 15+ US states and a half-dozen more countries.
Speaking on digital transformation, Bob said that technology, which was once considered novel and something which sophisticated companies do, is now becoming mainstream. Processes that were once manual are now being digitized and the data gathered is now used across multiple systems for various purposes. The integration into business now is no longer esoteric and for just the leading edge; technology is now core to business. The saying now is that all businesses are tech businesses.
He said that there are so many businesses that still use paper as the default tool for processes. The best example of absence of digital experience is with the Doctor. You still see clipboards, pens and forms, where someone has to then type it in and all kinds of transcription errors occur after doing that. But now, technology is changing and there are so many tools that are paperless and the cost of computing is a fraction of the cost of what it used to be. The development of apps and similar tools to transform historically analogue practices to digital practices is much easier. Digital transformation will eventually become mandatory. It is becoming mainstream and more mandatory now.
Unlike software development projects in the past which involved a high level of Cap-Ex, infrastructure, human resources and time, there are a lot of open source tools, frameworks and modules which make software building more efficient, readymade apps that are very much easier and simpler to use which cost a fraction of developing software from scratch, These readily available tools, such as scheduling tools, process management tools, etc. could be customized to suit the needs of the end-user for all kinds of businesses in a variety of contexts increasing efficiencies of the business.
StageYou asked Bob, as the Founder of SUP-X, how the conference itself could embrace Digital Transformation. Bob said that five stages of the event were live-streamed for the first time this year in pay-for-view format and is still available. In fact, Bob said, live streaming helped to promote the event among people who were unable to attend for different reasons and to cater to a different audience, by going online. When asked if he could foresee the future of such an event going online, he said it is possible only if challenges of doing so can be overcome. When StageYou was trying to understand the challenges of organizing a conference or summit online, Bob was of the opinion that, unlike live streaming, presenting a pre-recorded video online is very costly due to equipment hire, scripting and production costs involved.
He also said that people are involved in events for different reasons. Networking is very important to them, and human interactions, especially random interactions, are very important and can happen only if you are physically there. Unless there is technology to replicate real-life interactions and face to face interactions , taking conferences online might be difficult from a people standpoint, but the sessions, the knowledge, can certainly be digitized and shared. Bob said digitalization was tremendously useful in the aspect of marketing SUP-X and getting the word across through social media and digital platforms.
Bob is also the CEO of v3.0, LLC, a small business management consulting firm, and the Head of Business Development for Fairfax Intel, a Charlotte, North Carolina based managed analytics firm. . Speaking on the subject of data and data analytics, Bob explained how Fairfax Intel helps businesses to access their internal data better, so that their decision-makers can use the information to have better visibility into their businesses and make decisions. "Businesses have lots of disparate data in different systems and that data is owned by different people. Pulling that data together can be a very cumbersome exercise. Many businesses aren't aware of the solutions and, if they are, assume that those solutions are extremely expensive, which isn't necessarily true. We develop low cost applications leveraging sophisticated third party and proprietary tools that help businesses gain better insight into their businesses inventory, sales, profitability, etc. via easy to understand dashboards.
They also use external data, using Application Programming Interfaces (APIs) and similar integrations to "stitch" data together, to help companies get an insight into understanding their businesses better through internal and external comparisons, thereby helping them solve their research problems.
Bob further reiterates that most of the companies either don't have the capabilities to build the systems themselves or don't even know that such tools exist, because that is not their main line of business. That is where Fairfax Intel comes in, for that is what their business is. Most of the applications they build for their clients are in the range of US$2,500 to US$7,500, and not US$25,000 to US$75,000. This is an excellent example of digitalization, on how cost-effective it is and the simplicity of the process.
As the producer and convener of South Florida's largest Startup Expo that empowers thousands of Startups over the years, StageYou asked Bob what advice he could give startups. Bob said " Most startups that I interact with are very focused on trying to meet investors and raise capital from VC funds. I have never once – never – had a random startup ask me if I could introduce them to a potential customer. That is telling and plain wrong as nothing should be more important to most startups than generating a dollar of revenue". Every dollar of revenue generated is a dollar of funding that doesn't have to be raised – "Sometimes what should be obvious isn't obvious to all. Each dollar generated is one more dollar offsetting your burn. More revenues, slower burn, longer runway".
He then goes on to explain why a dollar of revenue is worth more than a dollar of investment. Every dollar of revenue is worth several multiples of itself as valuations are often based on multiples of revenues. If businesses in your vertical are valued at 3 or 5 or 10 times revenue, then each dollar of sales you generate is worth 3 or 5 or 10 times itself once you do raise capital. This also means that the longer you can withstand raising expensive capital as your revenues rise, the higher your valuation and the better your pricing once you do.
Bob explains how you may think you know what you want your company to do one day, but it's very likely that's not what it will end up doing and that you will pivot for a bazillion different reasons and nearly all of them have to do with something learned while interacting with customers and learning what they want and what they are willing to pay for. Think Google, AirBnB, etc., all pivoted to what they are today. Figure out what it takes to get someone to pay you to do something that is related to your product as soon as possible. Ideally, it is recurring revenue and your customer acquisition costs are sustainable long-term, but even that can be fixed potentially over time and even if not, the current revenue generator can buy you time and fund your primary business for a while. Or market one use case to begin generating revenue and interest to fund the others. But in any case, listen to what your potential, actual and past customers are telling you and respond accordingly to generate revenue.
Bob advises how constraints can be healthy. "Unless you are in Silicon Valley, where pre-revenue valuations are incredible and pre-revenue investment is the norm, you're probably not operating in a capital market that is either going to invest pre-revenue or that will give your business much of a pre-revenue valuation. It's possible to find some milestone oriented, fixed valuation funds or some angel groups who will, but it's not a deep market, so pricing will not be to your advantage". The paradox of ramen noodle funding he iterates is that it forces creativity. Counterintuitively, you may be better off with friends and family money and bootstrapping it longer for the cultural and creative benefits that lots of money will wash away without necessarily getting you any permanently closer to long-term success. "The faster you get to market, the faster you get to revenue generation, the faster your company is on a path to sustainability. Speed does not kill in this situation. Get going and iterate, iterate, iterate!"
He believes Pitching contests are productive to the extent it helps founders rehearse the pitch, get exposure, build social capital, build relationships and accrue benefits from a PR and marketing standpoint. For this purpose , in the Startup Expo Bob produces the Startup Competition, which awards the 25000$ cash prize for the winners. However, he cautioned Startups that the glory is not to keep winning awards, but to go to market, and solve a real problem for the customer. He concludes saying Startup Founders can get invaluable insights reading "The Startup Owner's Manual: The Step-By-Step Guide for Building a Great Company" by Bob Dorf and Steve Blank.
Bob Fitts has over thirty years of experience buying, selling, financing, building, growing, integrating and re-organizing businesses, both domestically and abroad, for organizations such as Goldman Sachs & Co. and Prudential Financial. It is this vast experience and his piercing insights that makes his advice invaluable to growing businesses.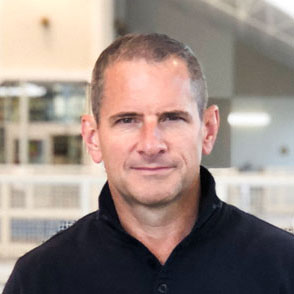 Bob Fitts
Bob has thirty years of experience buying, selling, financing, building, growing, integrating and re-organizing businesses, both domestically and abroad, for organizations such as Goldman Sachs & Co. and Prudential Financial. Bob is the Founder + Producer of SUP-X®: The StartUp Expo, Florida's premier early stage technology and venture capital conference. SUP-X is held annually in Fort Lauderdale, Florida. Bob is also the Founder and Producer of SUP-X® Radio, a series of podcasts devoted to startup and early stage entrepreneurship, angel and VC investing and small businesses in general. Moreover, Bob is the Executive Director of TechLauderdale, a 20-year-old nonprofit whose mission is to enhance and promote the awareness of the technology ecosystems in Broward County and South Florida. Bob Fitts is a partner with Fairfax Intel with responsibility for marketing and business development. Mr. Fitts is a board member emeritus of the Gold Coast Venture Capital Association. He is a graduate of Washington and Lee University and he received his MBA from The George Washington University. Additionally, Mr. Fitts has completed The Wharton School's Mergers and Acquisitions Program and the Center for Creative Leadership's Leadership Development Program.