We live in an amazing world where like-minded people with common goals can find each other at a click of a button. Where you could express yourself, share a message with millions of people, or even build an empire. The flexibility that technology provides is quite remarkable. Seamless connectivity for your business and your home is no longer a rarity. With even the smallest devices, integrating the best of digital innovation – data, video, audio, and intelligence – digitalization is changing the way we socialize, learn and live. Today StageYou talks to a revolutionary technologist, who has produced extraordinary results in the fields of entrepreneurship, digital transformation, cybersecurity, and venture capital.
Joy Randels is a serial entrepreneur and Technology Executive, revered for her hand in successfully launching high-growth businesses. Having launched 14 business ventures – with expertise in cybersecurity and technology, raising over 360 million dollars in capital – successfully exiting 11 and transforming their value to make them worthy acquisitions, she has created ripples in places like Silicon Valley and across the world. StageYou asked Joy Randels how digital transformation is shaping the future of businesses and how it could, in turn impact human interaction.
As a business strategist, Ms. Randels believes that taking on venture capital requires due diligence and prior experience, to successfully convey one's knowledge on the field. Choosing an investor, she says is similar to taking on a co-founder and partner. As a practice she would choose investors who understand the journey of a new company and have walked in the shoes of a business start-up. 'It is important to have a vision, identify where you want to take your business and know the right time to raise capital' she says. According to Ms. Randels, you must estimate and forecast the value of your business long term to estimate capital requirements at each stage as well as understand what your customer needs when you embark on this journey. For example, a capital-intensive business with research and industrial design requirements such as medical devices would require investment at least 9 months prior to feasibility studies, product market fit and valuation, whereas others would require funding once these critical steps are completed successfully. It is important for a startup to ensure they secure a majority of the company without giving too much equity away, lest they fail to make the best return on investment. She highlights the importance of a product-market fit in every business which is an extremely satisfying achievement for a business owner or strategist. In the end, it is delivering real-world solutions to real problems while giving people something they love. Ms. Randels illustrates how companies that achieved such a product-market fit have raised millions of dollars through investors and reported exponential valuations as a result of smart business, partnering wisely and using the right systems & technology. According to Ms. Randels, Silicon Valley is the 'mecca' of businesses in technology. Whilst it is best known for consumer technology, she describes how other localities generate successful business and specialize in specific industries. For example, Boston is renowned for its Bio-Tech innovations while Florida and New York are known for Fin-Tech.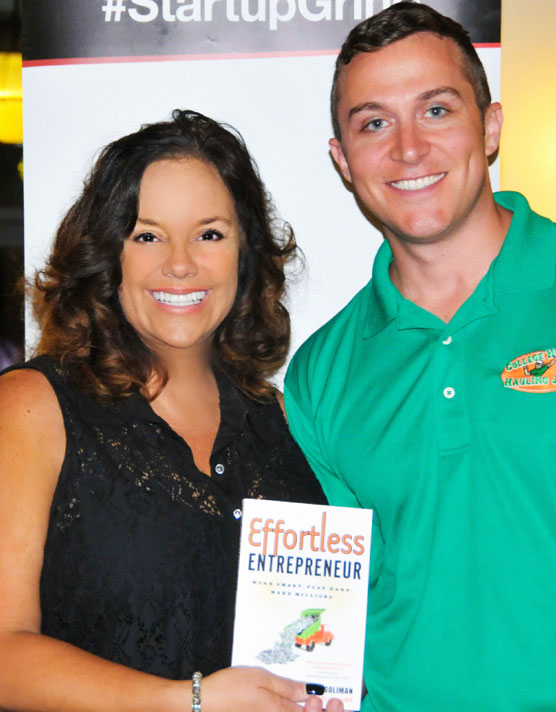 However, business, as we know, is changing. During the interview, Ms. Randels discusses how more and more businesses are finding themselves working out of tech hubs like Silicon Valley, while unable to keep up with costs of labor and real estate. This makes it very challenging for venture capital firms to obtain the necessary multiples on their investments. She estimates that approximately 30% of venture capital is being invested outside of Silicon Valley, leveraging the connectivity provided by technology and allowing venture capitalists to see the necessary returns on their investments. She also mentions 'revolutionary companies' that are now using the internet, operating from different localities and sourcing intelligence and systems virtually, whilst harnessing the power of diversity – a result of global connectivity. Different teams from around the world are now being deployed by companies, as diverse teams are known to be more efficient. Furthermore, varied viewpoints are important to challenge ideas and perspectives, helping organizations build better products and grow businesses. This is a clear demonstration of how digitalization is re-defining business connectivity and operations. She quotes companies such as Alibaba who have placed technology at the forefront and achieved global success stating that 'You don't necessarily have to be based in Silicon Valley or a business hub because digital transformation is helping start-ups achieve profitable unicorn status and the ability to scale globally. This is being done by simply using the right digital platforms, tools, and technology, from just about anywhere'.
This insight led StageYou to the core of digital transformation; the ability to use technology to create efficiency and the desired outcome for business success. What should we use, how can we make it work for us and how do we secure information, are critical questions to consider in tech-innovation. She quotes Apple founder, Steve Jobs, drawing from his comments made in the nineties, on the future of video. 'You are going to talk to your computer, and it is going to talk back to you'. The depth of this prediction is amazingly visible in the technology that we use today. 'Video and audio are going to shape the future. It is revolutionizing the way we see news, the way we learn, and the way we communicate. It is creating a massive impact in medicine, transportation, manufacturing and all types of human and machine communications, said Ms. Randels, digital transformation is influencing the way information is shared, published, and secured.'
Education, she says, has seen phenomenal change. Children who have had no access to it can now enjoy the benefits of e-learning, connecting them to the world providing the essential resources needed to keep up in this ever-evolving society of technology. Students worldwide are given the opportunity to use interactive technology in ways that were not possible before. She also illustrates how reporting of news has become more "real", transporting us virtually anywhere, by creating real time video and instantaneous sharing.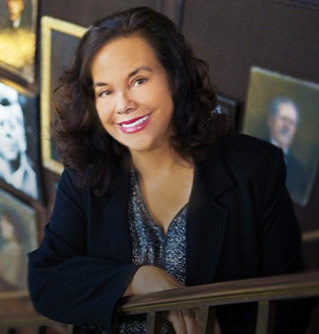 However, there is always a risk involved with technology. Being a cybersecurity evangelist, Ms. Randels highlights the significance of vigilance and privacy protection in the process of digital transformation. Technology, she says, is agnostic; it can be used for promoting not only good intentions but malicious intention as well. She advises individuals to think like a company, by keeping their private data confidential. Protecting yourself while digitally transforming is extremely important, and this can be done by having preventive and defensive measures. Reducing the areas where we could be vulnerable is up to us, she says. The amount of data we allow to be collected and the extent to which we want our privacy is a personal choice. Securing information using available privacy tools, an encrypted channel or a personal VPN will help keep your information safe. Do not translate anything in plain text, she cautions. Anyone can intercept plain text, so use a secure https to ensure your translation is encrypted.
A liberating discussion which involved the evolution of technology, life and business thus concluded. From minuscule instruments to complex pieces of artificial intelligence, technology has enhanced the way we connect with the world and one another. From an era where we had to stand in queues, drive the distance, or wait for appointments, we have now been digitally elevated to virtual consultation, aided by video. These changes are important for businesses as it helps them address the diverse needs of their customers and grow the business itself. Digital transformation is not just a buzzword, it holds the key to a 21st century ready mindset where today's imagination becomes tomorrow's reality.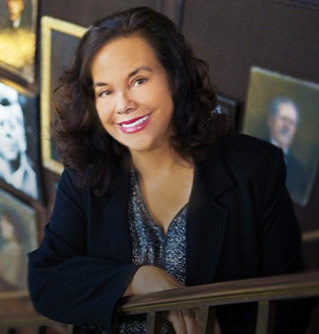 Joy Randels
Joy launched the first of 14 ventures at age 18, nine successful acquisitions and two IPOs later she exercised her passion for building high-value, scalable businesses as the founder and CEO of New Market Partners. Since founding the company in 2004, Joy has helped launch 96 companies, worked with over 800 more helping them amplify their leadership, build scalable businesses, and transform their valuations. She is an active early stage investor and leads efforts to create opportunities for talented tech entrepreneurs worldwide.
Having successfully climbed the corporate ladder, achieved entrepreneurial success, claiming her spot on several boards and winning at the VC game, Joy is one of the few women to shatter the glass ceiling and claim her spot at the helm and in the boardroom.
Joy has led public and private companies from bootstrap through venture and IPO; raising over $360M in capital, and generating over $15B in revenue. Her experience extends to industry leaders Apple, Akamai and CA Technologies where she was responsible for the over $2B in revenue and 17 acquisitions. Joy co-founded Applied G2, a cybersecurity company and its subsidiary Invision Communications which has grown 600% growth since its launch in 2015. She serves as a Board Director of several public and private technology companies.
An alumnus of the University of Georgia, Emory University Goizueta School of Business, and MIT Sloan. Joy holds multiple security, forensics and technical industry certifications and is a published author and globally recognized voice in the areas of Entrepreneurship, Enterprise Software, and Cybersecurity. Additionally, Joy advocates for female founders and women in tech and her thought leadership on these topics make her a sought after speaker on the topics and a frequent columnist in Forbes, Fortune, Wired, and Entrepreneur magazines. Joy has been named one of the Top 50 Women in Tech and Tampa Bay Top 100 for seven years in a row, Florida Technology Leader of the Year, and Business Woman of the Year, and numerous other awards.